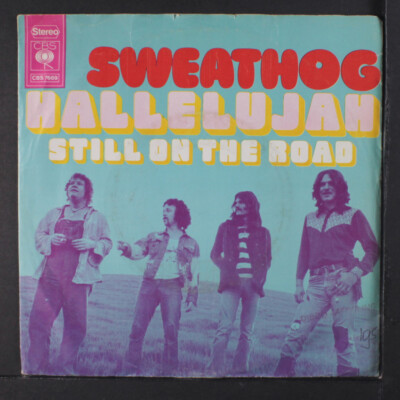 Billboard Top 40 Hits 1971L #220: 'Hallelujah'- Sweathog. November 13, 1971.
Single: 'Hallelujah'- Sweathog
Record Company- Columbia
Genre: Rock
Written by Mitch Bottler, Roberta Twain and Gary Zekley
Time: 2:56
B-side:'Still On The Road'
Album- Hallelujah
Grade: C
Peaked at #33 10 weeks in Billboard Hot 100.
Sweathog was a rock band from LA- the only Sweathog's I've ever known were Horshack, Vinny, Washington and Juan Epstein… apparently there were sweathogs before Kotter.