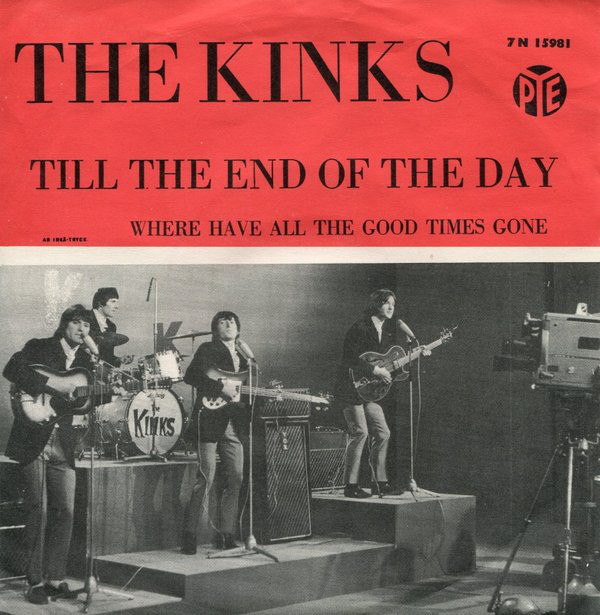 100 Great Songs From The British Invasion 1963-66: 'Till The End Of The Day'- The Kinks.
By the time The Kinks released 'Till The End Of The Day' in the US in early 1966- they appeared to be an established act- 6 Top 40 hits in the US including 3 Top 10 hits- it's a mystery to me why this -another great single from The Kinks- centered on a power chord- peaked at a lousy #50. They did have issues after the 1965 American tour- the American Federation of Musicians refused permits for the band to appear in concert in the United States- for four years due to their rowdy on stage behavior. Odd. This really did hurt their career in the United States- they would only have 2 Top 40 hits during the second half of the 1960's in the US. 'Waterloo Sunset' even failed to chart in the US- Ray Davies said of 'Till The End Of The Day'- 'That song was about freedom, in the sense that someone's been a slave or locked up in prison. It's a song about escaping something. I didn't know it was about my state of mind."
Single: 'Till The End Of The Day'- The Kinks/Written by Ray Davies/ Record Company- Reprise/ Recorded May 23-30, 1965/ Time: 2:20/ Produced by Shel Talmy/ Released on March 2, 1966 in US, November 19, 1965 UK. Peaked at #50 in US Billboard Hot 100, #8 in UK Singles Chart.