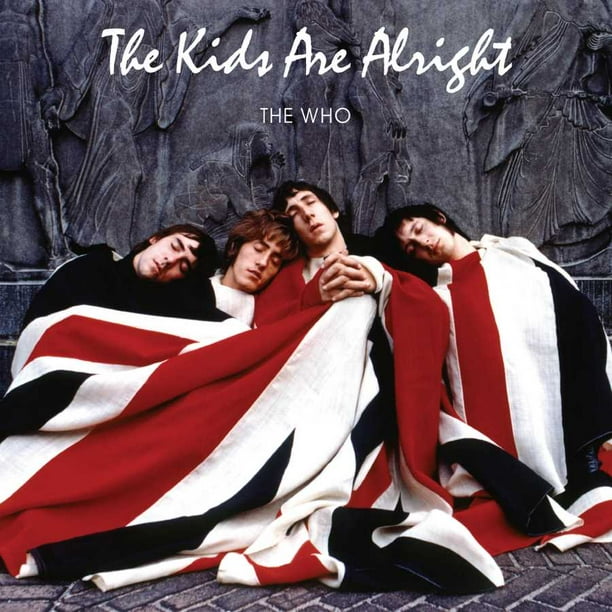 100 Great Songs From The British Invasion: 'The Kids Are Alright'- The Who.
The Who's lack of success on the Billboard Hot 100 in the US has always puzzled me. I know they had a number of hits- but they should have had more. Get a copy of The Who's compilation of their work in the 1960's- which takes you up to Who's Next- Meaty, Beaty, Big And Bouncy- there are fourteen songs on that compilation and all of them should have been big hits if you ask me [well a case could be made that 'Boris The Spider' may not have been 'hit' material-although I do love that song.] 'The Kids Are Alright' was released on The Who's first album My Generation- and while it wasn't a hit in either the US or UK- it became one of the bands anthems- and in the late 70's- the great documentary on The Who- was named The Kids Are Alright.
The Who's guitarist and songwriter Pete Townshend would say of 'The Kids Are Alright'-
"When I wrote this song I was nothing but a kid, trying to work out right and wrong through all the things I did. I was kind of practising with my life. I was kind of taking chances in a marriage with my wife. I took some stuff and I drank some booze. There was almost nothing that I didn't try to use. And somehow I'm alright."
Single: 'The Kids Are Alright'- The Who/ Written by Pete Townshend/ Recorded October 13, 1965/ Time: 2:45/ Produced by Shel Talmy/ Record Company- Decca/ Released July 1966 US and August 12, 1966 UK/ Peaked at #106 in US Billboard Hot 100 #41 in UK Singles Chart.