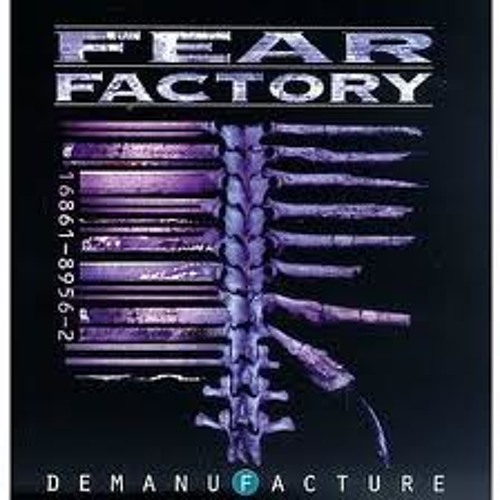 2021 Song Draft- Round 5 Pick 9- Quinn Maddux selects- "Zero Signal'- Fear Factory.
Zero Signal – Fear Factory
Album: Demanufacture
Written by: Burton Bell, Raymond Herrera, Dino Cazares
Time: 5:56 Album
I have to admit that I am not much of industrial metal fan. I am sure some others in this group could direct me to some other industrial metal groups worth listening to. My exposure to this song comes from the Mortal Kombat film where it was the music played during the Scorpion – Johnny Cage fight. It was also featured in the games Carmegeddon and Messiah. I listened to other songs by Fear Factory and I just cannot get into them.
After this review I am going to post the lyrics for this song because, quite frankly, Burton Bell is difficult to understand.
This song is powerful – the drum beat and bass line just has a overpowering drive to them. The first time I really sat and listened to this song, I wondered if I was hearing autotoms. Opening intro is about a minute and the conclusion is the right mix of sounds. Honestly, the song is good the only negative for me is the next two 'graphs.
While I am generally not a fan of other people covering or performing songs that were recorded by other artists (yes I am looking at you Sheryl Crow and your Led Zeppelin 'covers' (don't @ me)) I really would like to hear someone besides Burton Bell sing this. I am not saying change up the pacing or anything else, I would like to have heard a prime Axl Rose sing this, or the late Peter Steele from Type O Negative have put their voices to this one.
Understand I know that Burton Bell was the voice for Fear Factor until he left last year, but my curiosity is just too much on hearing a different voice on this. As promised here are the lyrics to Zero Signal.
So withdrawn and feeling numb
Watching life come all undone
Growing fear, a human grace
A drowning mind in a dark embrace
My life A disarray
And I Fade away I am down on my knees
Praying beyond belief
The silence deafens my ears
And welds the shackles
Onto my fears
Lost​All faith
Lost All trust
Lost All faith
Lost All trust
So withdrawn and feeling numb
Watching life come all undone
My life A disarray
And I Fade away I am down on my knees
Praying beyond belief
The silence deafens my ears
And welds the shackles
Onto my fears I have lost all faith
I have lost all trust
A sordid mesh turning to dust
A sordid mesh turning to dust
I am lost I am so numb
I am so numb
I am so numb
I am so numb
I am so numb
I am so numb​