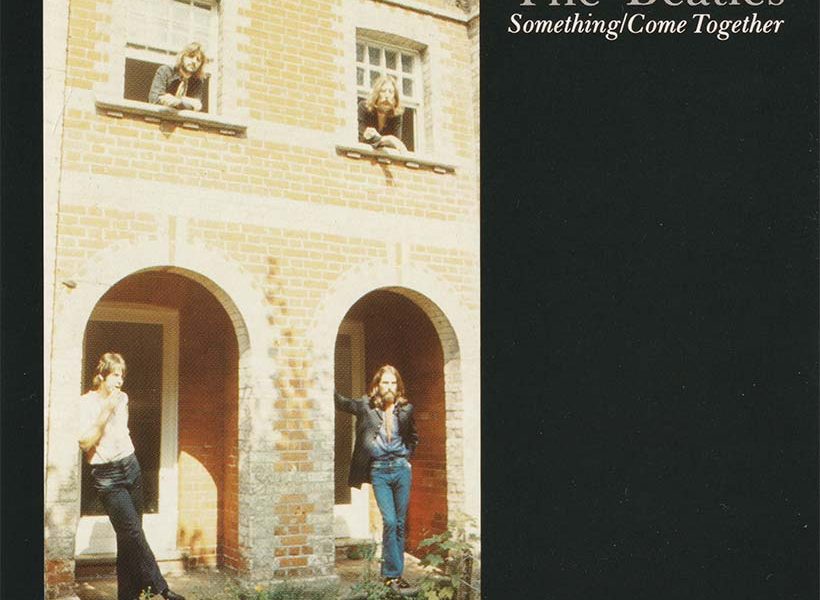 2021 Song Draft- Round 4 Pick 5- A Sound Day selects- 'Something'- The Beatles.
Well, as of Tuesday when I'm writing this, the Song Draft has been great, dished up some deserved classics and some cool surprised. But maybe the biggest surprise is in what hasn't been here … The Beatles. Rather a surprise for a group of music fans like us whom, collectively if we had to borrow a cliched radio catchphrase, seem to be all about "the hits of the 60s, 70s and 80s!" So, I figure it's time to rectify that shortcoming… my pick today is "Something" by The Beatles.
I should point out though that this isn't because I'm trying to "fix" an ommission from the list so far. It's here because it's a flat out great song. The Beatles created a ton of them of course, but in a crunch this one has become my top choice among their discography.
Abbey Road must have taken the diehard Beatles fans back then (1969) by surprise. Not because the band name didn't show up on the front cover, nor the fact that rumors were swirling around that they might be close to breaking up. But because when they put it on, nothing stood out as much as "Here Comes the Sun""…and this one. Two songs written and sung by George Harrison. This must have been a shock, because let's face it, until then The Beatles had really been The Lennon & McCartney Show. People knew Ringo was a fun guy and could drum, and George was a better-than-adequate guitarist and sort of coolish, mystical guy. However, few thought he was a real talent as a writer or singer in his own right. This was the LP that changed that. As producer George Martin put it, "I first recognized that he had a really great talent when we did 'Here Comes the Sun'. But when he brought in 'Something', it was something else!" Others saw it that way too. John would say it was his favorite song on the album, his own notwithstanding. Years later Frank Sinatra would call it the "greatest love song ever written" and sing it himself.
The song must've been largely inspired by that rock'n'roll muse, Pattie Boyd, George's wife at that point (and the subject of Eric Clapton's love epic, "Layla" a couple of years later on.) He's said so at times, and Boyd herself says "he told me as a matter of fact that he had written it for me. I thought it was beautiful, and it turned out to be the most successful song he ever wrote." At times, George would change it up a bit and say he wrote it mainly as a "devotion to the Lord Krishna," and he summed it up by noting "when you love a woman, it's the God in them you see."
Whatever the inspiration, it was successful indeed. It was issued as a "double A-side" single with "Come Together", the first George one released as an actual Beatles "single." It went to #1 in the U.S., Canada and Australia. It would win them an Ivor Novello prize for Song of the Year, and be covered over 150 times by different artists, more than any song of theirs except "Yesterday."
To me, I grew up just a little young to be part of Beatlemania. But I had a Mom and an older brother who liked them, and seeing that Sgt. Pepper Lp and hear some of its songs are one of my early childhood memories. I was never one to dislike or slag them, but as a kid, wasn't a huge fan either. They were just there. As I've gotten older though, I come to appreciate them more and more and see how incredible their productivity and talent was. No wonder much of the best '80s and '90s pop, from Squeeze to XTC to the Smithereens, is termed "Beatle-esque." If it's got smart lyrics, is played well and a fantastic melody, it probably owes something to the Fab Four.
It's a song I never get tired of, a song worthy of being turned up and admired from every angle. From the lovely, relatable lyrics to the subtle but attractive organ notes of the band's friend Billy Preston, to Ringo's building and under-stated drums to George's perfect, passionate voice and sexy little guitar solos, "Something" is indeed…"something else."