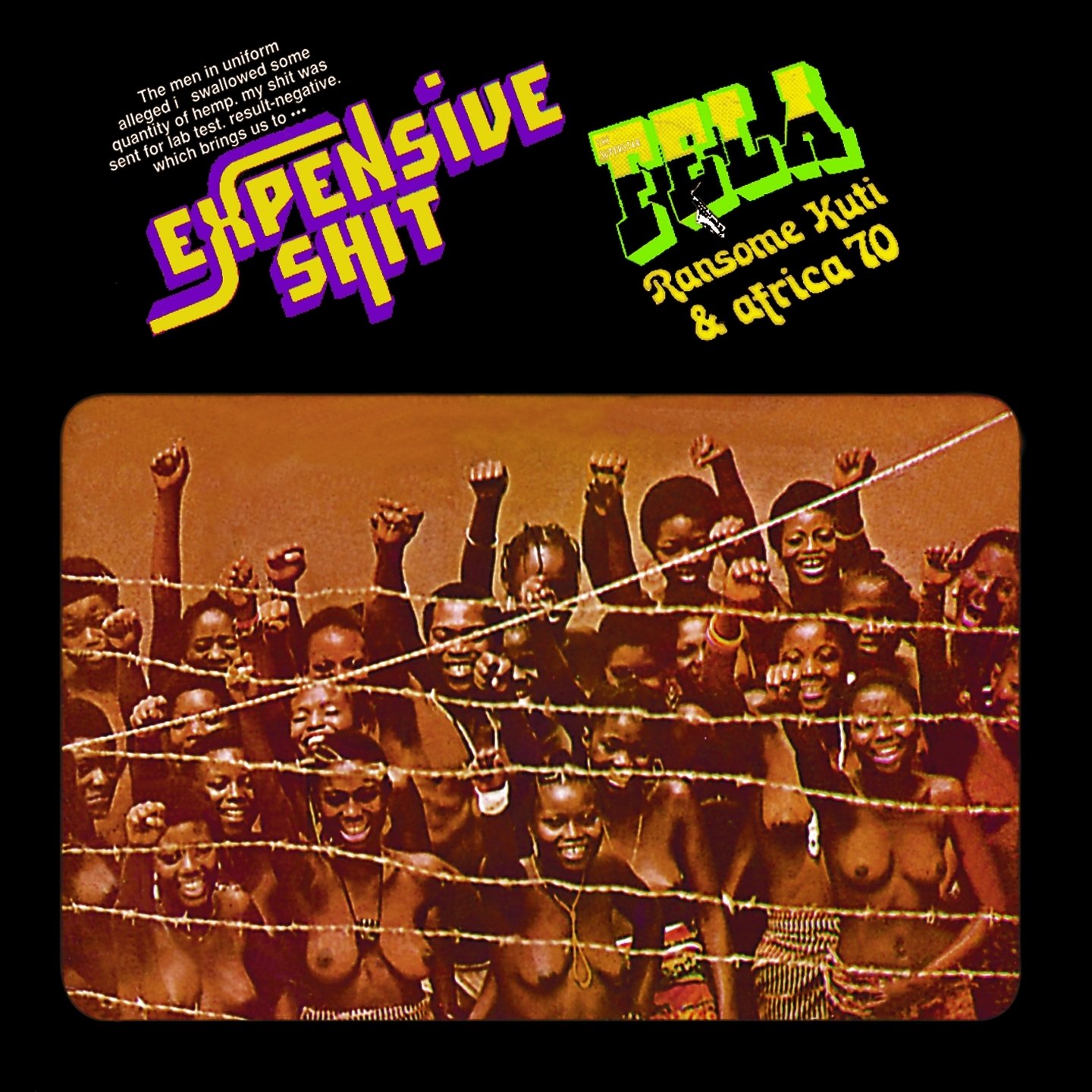 2021 Song Draft- Round 1/ Selection 2: Aphoristical selects 'Expensive Shit'- Fela Kuti
Aphoristical's blog Aphoristic Album Reviews- can be found at https://wordpress.com/read/feeds/118838899
I've already made a list of my ten favourite songs, so it wasn't challenging to regurgitate that. Instead, I decided to add a restriction. 90% of the songs in this draft will be in English, or perhaps jazz or classical pieces with no words. So my theme for this year's draft is artists from outside the English-speaking world. I also avoided a few artists like ABBA who record in English and are ubiquitous.
My first-round pick is from Fela Kuti, arguably the best-known artist on my draft list. He was nominated for the rock and roll hall of fame this year, although in a less American-centric hall he could have been inducted years ago. Kuti was born in Nigeria in 1938, the son of an Anglican minister. His brothers became doctors but Kuti chose to study trumpet at Trinity School of Music.
Returning to Africa, Kuti pioneered Afrobeat, adding African textures to James Brown's lengthy funk jams. He sang in Yoruba or in pidgin English. He lived a colourful life – in 1978 he married 27 women at once. He declared his communal compound, the Kalakuta Republic, an independent state. Because of his outspoken political views, Kuti faced oppression from the Nigerian government, as demonstrated in 'Expensive Shit'. I'll let Wikipedia explain:
The title of the album and first track refers to an incident in 1974. The Nigerian police planted a joint on Kuti. Before he was arrested, he ate the joint, but the police brought him into custody and waited for him to produce the (titular) excrement. According to legend, he managed to use another inmate's feces and was eventually released.

Expensive Shit, Wikipedia
Typically, 'Expensive Shit' is a lengthy song, stretching to almost a quarter of an hour and taking an album side. When Kuti's not singing, his saxophone is also prominent. It's fun to hear his joyous mix of pidgin English and Yoruba – the way he pronounces "shit" is delicious.
Kuti passed away from AIDS in 1997, but the string of joyful yet provocative music he recorded in the 1970s is impressive.