2021 Song Draft- Round 1/ Pick 1: Music City Mike selects- 'Born To Run'- Bruce Springsteen.
You can find Music City Mike's blog at- https://wordpress.com/read/feeds/8405100
Just like it was no surprise that I drafted Born to Run as my fave all-time LP, there was never any doubt that its title track would be my pick for all-time favorite song. In fact, I believe that along with Bob Dylan's "Like a Rolling Stone," they are tied for the greatest rock anthems ever to blast the airwaves.
Bruce once said something along the lines of that when writing the song, he wanted to have music like Phil Spector, words like Dylan, and vocals like Roy Orbison. Well, he did just that and outdid himself with a song that to me is just perfect in every way.
The song couldn't have come at a better time for his then fledgling young career. After two excellent records that went nowhere, Columbia Records were likely let to drop him if this one didn't make it. And although he did score, oddly, while the LP reached #3 on the charts, the title track and obvious choice as first single, only made it to #23. But, still today, some 45 years later, I'm not the only super-Springsteen fan who considers it their favorite song from the Boss.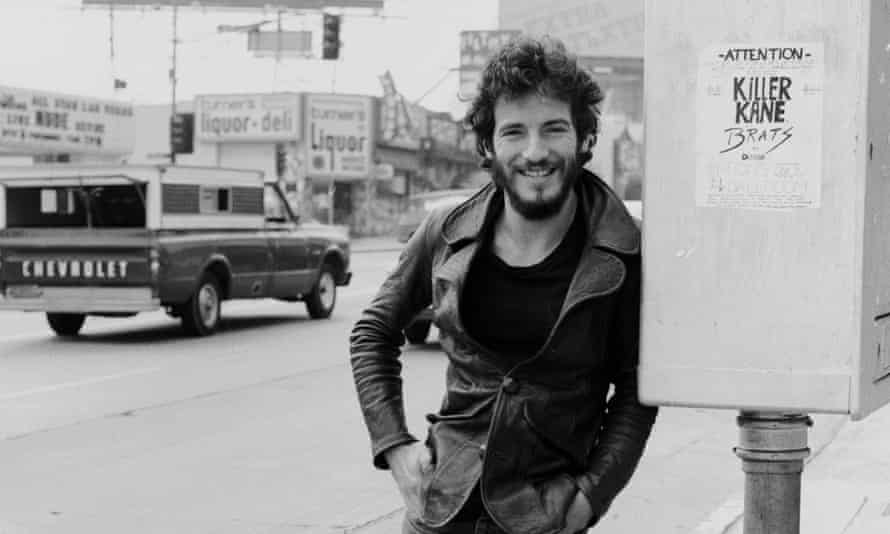 Living through this process with Springsteen is a fond memory that started with its early release to a few key radio stations that included my lock-on-the-dial at 102.7 of WNEW-FM in New York City. For a good while you could only hear it that way, and I'd didn't even own a cassette deck to record it. Those moments of hearing it were the start of a magical summer that would culminate for me with the eventual release of the album shortly after seeing Bruce perform live for the first time at the legendary 1975 Bottom Line shows.
Over the course of the 60 Springsteen live shows I've seen, he's played it every night except for the two solo acoustic Tom Joad tour shows I attended. I've even seen it solo acoustic, both on Broadway and on the Tunnel of Love tour. While I give Bruce a pass on Broadway, not seeing him blast it away during the encore with the full E Street Band was however a disappointment.
Hearing this song live has always been an amazing moment for me. Here's what I had previously written about those experiences for the album draft:
I was a hopeful optimist like the Boss. These lines from that song just clobbered my emotions back then and for the next 40 years made me cry every time I heard Bruce sing them live.
"Oh, someday girl, I don't know when We're gonna get to that place Where we really want to go, and we'll walk in the sun But 'til then, tramps like us Baby we were born to run."
Those tears reflected the joy of seeing my lifelong dreams fulfilled. I found the girl I loved and together we took that walk and somehow got there.
About the song, it's no secret that I'm a sucker for rock anthems which "Born to Run" clearly qualifies. Its music is just so powerful, from the opening drum burst to the crescendo of guitars and saxophone blasts. This is a song meant to hear while driving down the highway with the top down (or at least the windows open).
​The words? Poetic for sure. And aside for the optimism I've already discussed, let's not forget that I'm from Jersey and the references to "Highway 9" and "The Palace" (in Asbury Park) added a special personal touch.
In reflecting on my history with this song, I remembered a moment on some long-forgotten MTV game show whose name I can't even recall. There was a question about what the greatest Rock song of all time and the contestant chose "Born to Run." My "attaboy" was however soon shot down by guest host Alice Cooper who mocked his selection without any explanation. To this day, I've often wondered what bothered Alice about the song. Maybe someday I will get to ask him why he doesn't agree with me that "Born to Run" is the greatest song of all time. Could be that he prefers "Like a Rolling Stone?"​