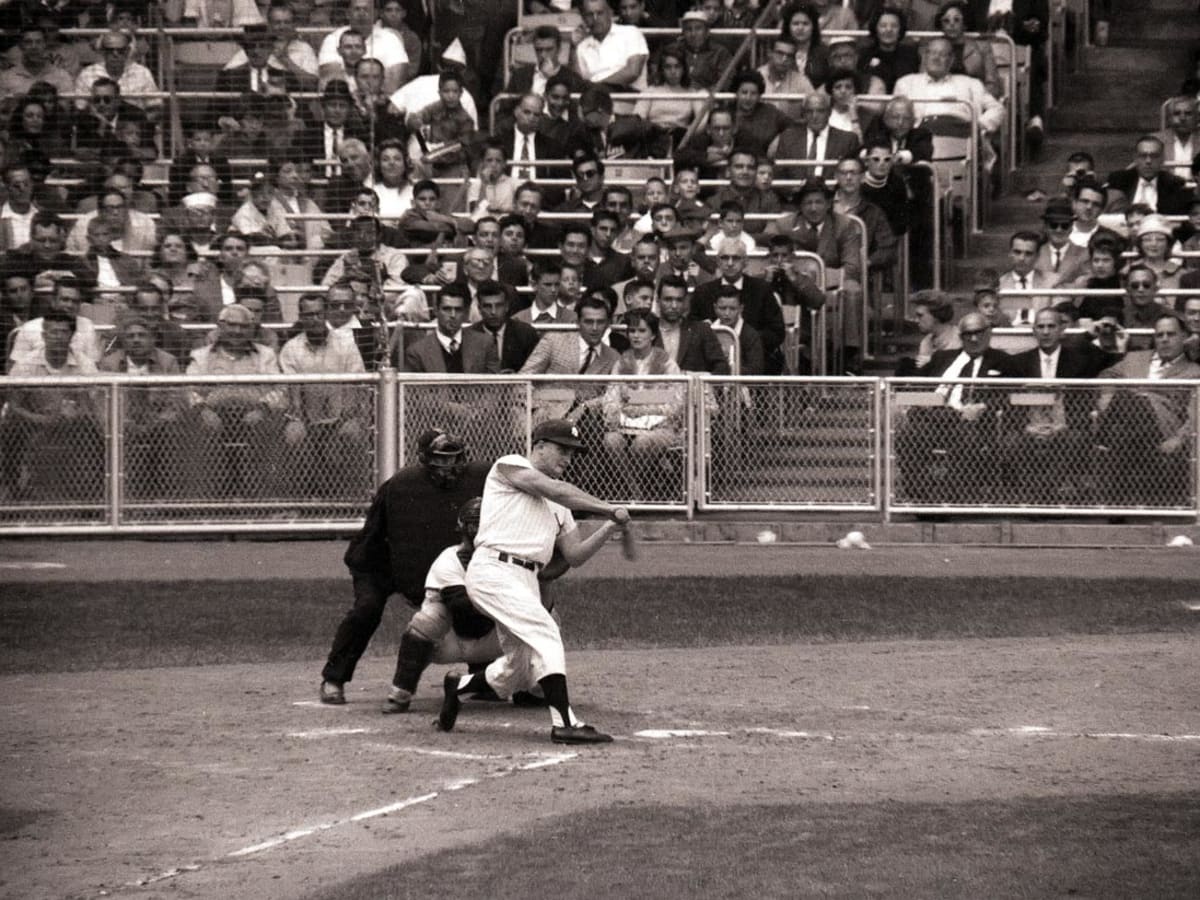 Great Baseball Moments:- Roger Maris Breaks Babe Ruth's Single Season Home Run Record- October 1, 1961. Breaking records either career or single season records- or reaching landmarks like 3000 hits or 300 wins are usually great and enjoyable events not only for the player but for fans alike. Roger Maris's challenge of Babe Ruth's record was anything but enjoyable for Roger Maris. He would say years later that he wished he had never broken the record. In the summer of 1961 [ it should be noted an expansion year with the Los Angeles Angels and Washington Senators added to the league plus it was now a 162 game schedule instead of 154] Maris and his celebrated teammate Mickey Mantle both made an assault on Ruth's Record- the most cherished record on sports- 60 home runs in a season which Ruth accomplished in 1927. The record had been challenged in the past a few times but it still stood. Mantle was the fan favorite of course- one of the all time greats. If the record had to be broken- and a lot of fans and baseball people didn't want it to ever be broken- let it be Mantle. Maris was a very good player- he had bloomed into a star when he came to the Yankees in a trade in 1960 when he won the AL MVP Award- but he didn't have the appeal of Mantle. This was seen as kind of a fluke- Mantle was the home run hitter. In his career Maris would only hit 30 or more home runs three times. Maris was the outsider- he wasn't a 'true Yankee'- the press was rooting for Mantle over Maris. Maris wasn't the most press friendly of personalities- he was liked by his teammates but the press liked to paint him as the 'bad guy.'
In September Mantle dropped out of the home run race- he was unexpectedly hospitalized by an abscessed hip he got from a flu shot- and would end up with 54 home runs. Maris kept going. He had 59 home runs at the 154 mark. Since that was the number of games played in a season in Ruth's day- Commissioner Ford Frick [ a Ruth flunky] had said earlier if anyone broke the record and it wasn't done in 154- there would be an asterisk beside the record [ in the records there never was .] After Maris hit #59 – he went 23 at bats with just 4 hits-one was a home run tying him with Ruth but time was running out. Maris was a nervous wreck- he was even losing hair.
In Game 159 against the Baltimore Orioles and pitcher Jack Fisher- the weight was lifted off of Maris's shoulders when he finally connected- #61. Roger Maris's record would last longer than Ruth's record had. Maris died of cancer in 1985 at the young age of 51. His record would be broken in 1998 by Mark McGwire.
Note-Roger Maris seems to have been a very misunderstood guy- since he didn't like the limelight- and didn't enjoy playing in New York- the press at painted him as the bad guy. From all I have read he seems to have been well liked by his teammates and baseball people. One of his best friends was Whitey Herzog- a player- and Hall of Fame manager. In his excellent autobiography- Herzog writes on how Maris-spent the winter of '61-'62 after breaking Ruth's Record. Herzog was building his family a house. Every morning Maris would show up at the work site with his lunch pail and worked with Herzog and the others on building the house. Herzog and Maris remained close friends until the end and Herzog was a pallbearer at Maris' funeral.