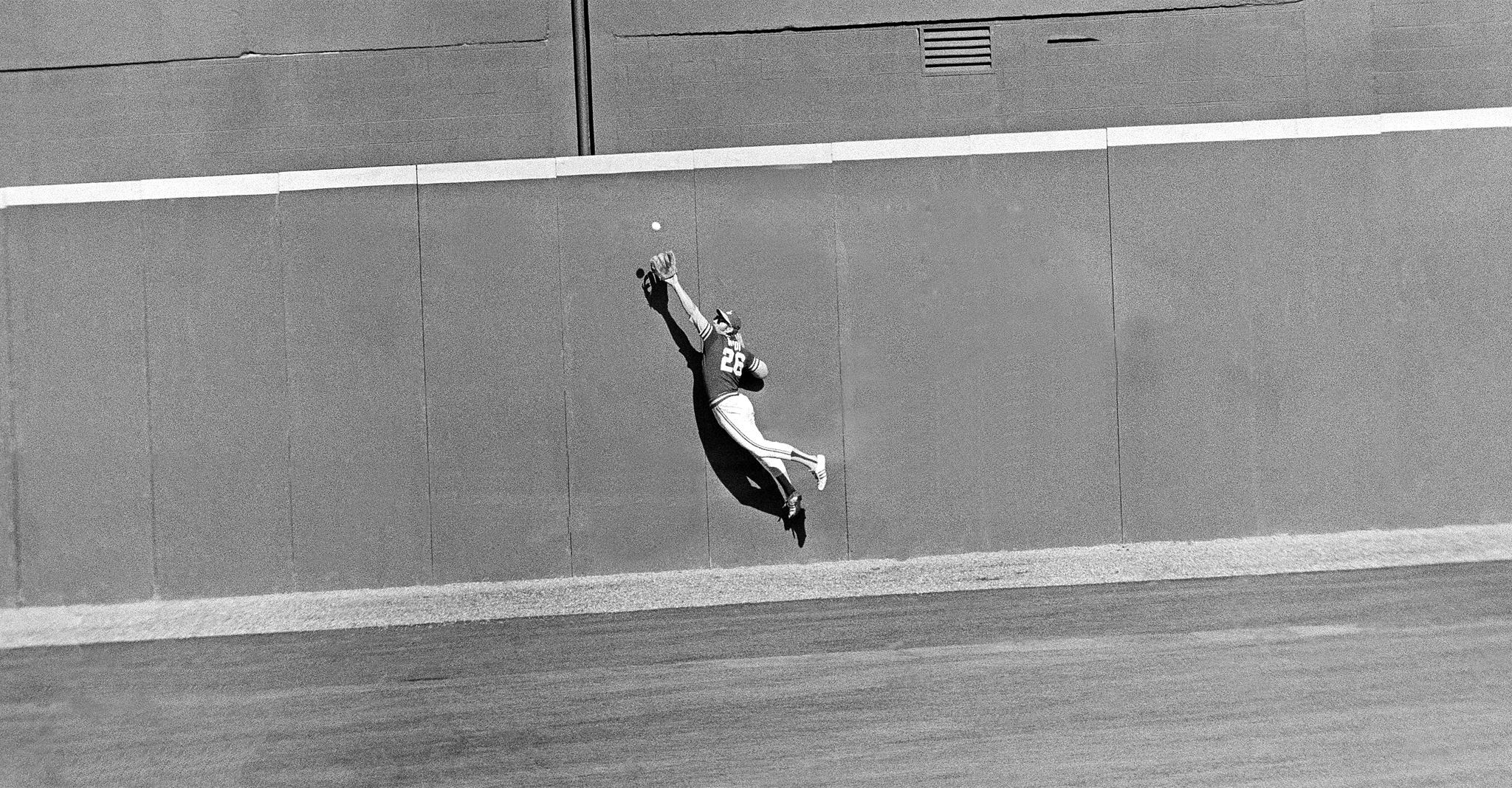 Great Baseball Moments: 1972 World Series- Game 2: Joe Rudi's Great Catch. The 1972 World Series was a match of complete opposites- you had the rag tag looking Oakland A's with their mustaches- against the straight laced clean cut Cincinnati Reds. There was a book about the series that came out five years ago called Hairs vs Squares.
The A's won Game 1 in Cincinnati 3-2 and another A's win in Cincinnati in Game 2 would give them a huge advantage over the favored Reds in the series. The A's led 2-0 behind Jim 'Catfish' Hunter going into the bottom of the 9th inning. The A's ace though was starting to tire. The Reds Tony Perez led off the 9th with a single to left. Up stepped third baseman Denis Menke. Menke hit a shot to deep left field- at first it looked like it could possibly be a game tying home run- but as it turned out it didn't have the height to clear the fence. In left field was the A's Joe Rudi.
This was a Sunday afternoon game- yes a World Series game played in the afternoon. The sun was in Rudi's eyes- also going against Rudi was based on where he was positioned- the angle- to catch the ball he was going to have to backhand it to catch it. To catch the ball- while it wasn't high enough for a home run it was going to hit high up on the wall- Rudi was going to have to jump. Rudi made a spectacular catch while crashing into the wall. If he hadn't caught the ball one run would have scored and Menke would have been in scoring position with no one out. Perez would eventually end up scoring to make it 2-1. Rollie Fingers would come in and get the final out -the A's were up 2 games to 0 in the series and would eventually win it in 7.