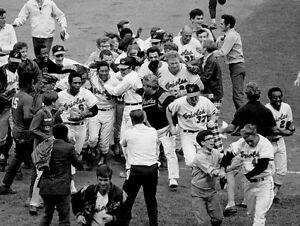 Hans Remembers- Thursday October 15, 1970- 50 Years Ago.
The World Series Game 5- The Cincinnati Reds down 3 games to 1 came out in the first inning with three runs but the Baltimore Orioles would score 2 in the first, second and third inning and never looked back-winning game 5 9-3 and clinching the World Series Championship 4 games to 1. The MVP of the World Series- as easy- Brooks Robinson who sparkled in the field and at bat- he hit .485 in the 1970 World Series.
Thirty-five construction workers were killed in Australia when a section of the Melbourne's West Gate Bridge over the Yarra River collapsed.
American novelist Cid Ricketts Sumner best known for her "Tammy" novels that inspired a film series- was beaten to death in her home in Duxbury, Massachusetts. She was 78.