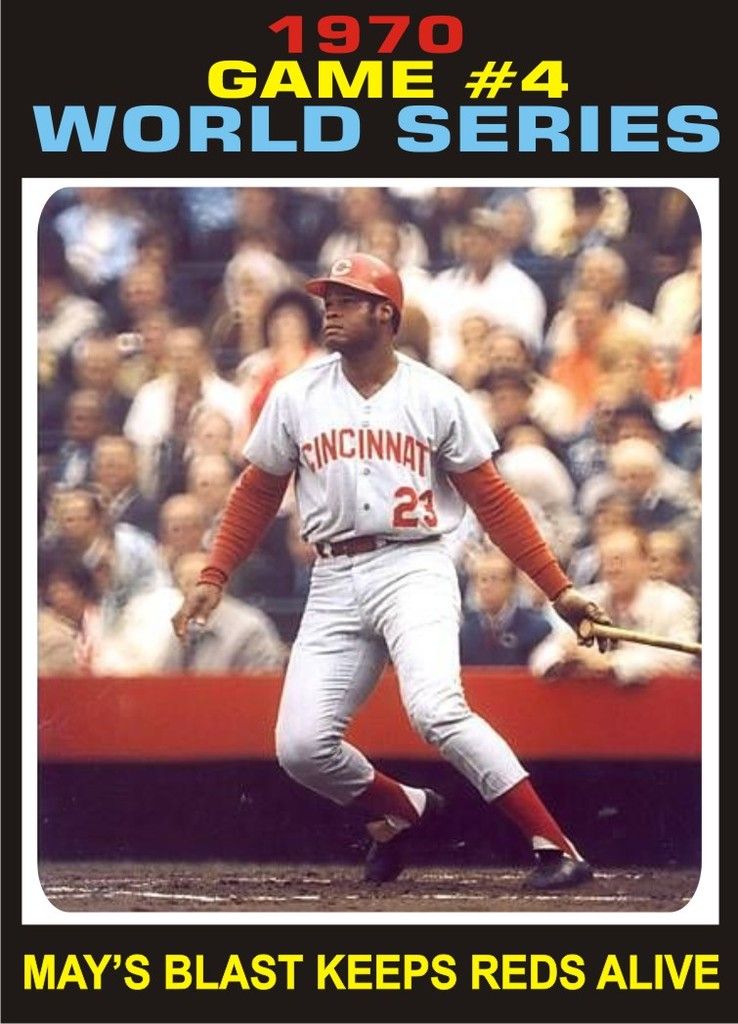 Hans Remembers- Wednesday October 14, 1970- 50 Years Ago.
Game 4 of the World Series- at Memorial Stadium in Baltimore- on the brink of elimination the Cincinnati Reds down 5-3 in the top of the 8th inning rallied for 3 runs and beat the Orioles 6-5. The hero for the Reds was Lee May who went 2-3 and knocked in four runs- including a 2 run home run in that 8th inning. Baltimore leads the series at 3 games to 1. Orioles one win away from a World Championship.
For the first time ever three nations conducted nuclear weapons tests on the same day- the Soviet Union, China and the United States.
Leading up to his "War On Drugs" initiative, US President Richard Nixon encourages radio stations to work with him in stopping drug abuse. "If you can make a contribution here, I believe you will be serving the national interest," he says at the White House Conference on Drug Abuse.