"You ain't seen the last of Ernest T. Bass!"
The Andy Griffith Show ran for a total of eight seasons and totaled up 249 episodes. The character Ernest T. Bass only appeared in five episodes but if you saw those shows you could never forget him. Played by Howard Morris- Ernest T. Bass was a rowdy hillbilly who every once in a while came out of the mountains and wrecked havoc on sleepy little Mayberry. Ernest T. stole those 5ive episodes he appeared in. I have always wondered why only 5 episodes?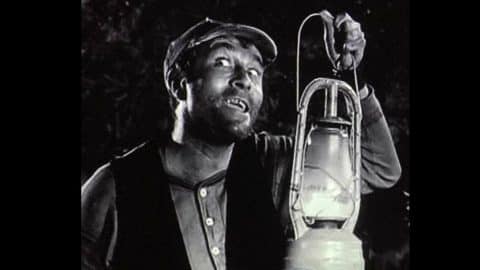 There was no controlling Ernest T. He was a category 5 hurricane.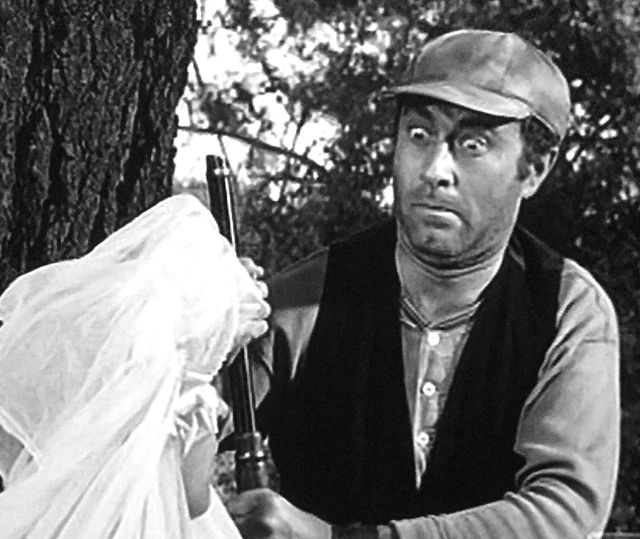 The five episodes starring Ernest T.  1-Season 3 Episode 31:  Mountain Wedding- in which Ernest T. is determined to marry the Darling family daughter Charlene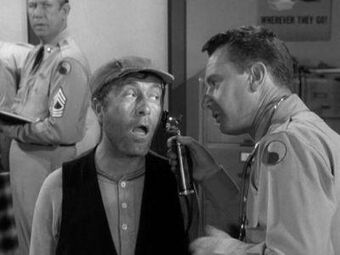 2: Season 4 Episode 3:-Ernest T. Joins The Army. Earnest T. wants to join the army to get a uniform to go back in the hills to impress the girls.
3-Season 4 Episode 17:  My Fair Ernest T. Bass- Andy tries to pass off Ernest T as a sophisticate at a swanky party. 4. Season 5 Episode
4: The Education of Ernest T. Bass. Ernest comes back to Mayberry to get his diploma. He falls for Andy's girl Helen- then Andy convinces Ernest that Helen is his mother figure.
5- Season 6 Episode 3:  Malcolm At The Crossroads. Andy hires Ernest T. as a crossing guard but fires him and replaces him with Englishman Malcolm Merriweather which leads to trouble.
Howard Morris who played Ernest T.- directed six episodes of The Andy Griffith Show. He also directed some episodes of Gomer Pyle U.S.M.C, Hogan's Heroes, The Dick Van Dyke Show, Bewitched and One Day At A Time. Morris died in 2005 at the age of 85.