Hans Remembers- Saturday April 11, 1970- 50 Years Ago.
A day after Paul McCartney broke the news that he had left The Beatles- their latest single "Let It Be" from their upcoming final album release of the same name- went to #1 in the United States- the 19th #1 that The Beatles had on the U.S. Billboard Hot 100.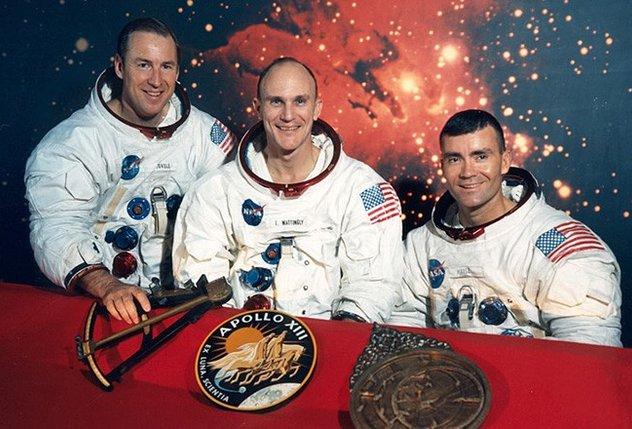 I know what I was doing 50 years ago today- not that my memory is that good but Apollo 13 launched carrying astronauts Jim Lovell, Fred Haise and Jack Swigert at 2:13 in the afternoon. The plan was for Apollo 13 to become the 3rd manned landing on the Moon and the first to explore the lunar highlands. Lovell and Haise are still living- Swigert died much too young at 51 in 1982 of respiratory failure. He had seven weeks before won a seat in the US House of Representatives and was a week shy of taking office. More on Apollo 13 in days to come.
Fleetwood Mac's Peter Green quits the group but agrees to stay with the band until the end of their tour- so he doesn't breach his contract.
19 year NHL star Trevor Linden was born this day in Medicine Hat, Alberta, Canada. Linden played with four teams mainly with the Vancouver Canucks- from 1988-2008 scoring 375 goals in his career.
Actress Cathy O'Donnell known for her acting in films-noir and in director William Wyler films died at the age of 46. She was married to Wyler's brother Robert.
Writer John O'Hara known for his short stories and best selling novels died at the age of 65. One of his best -selling books Butterfield 8 was turned into a movie starring Elizabeth Taylor.