Hans Remembers- Monday March 30, 1970- 50 Years Ago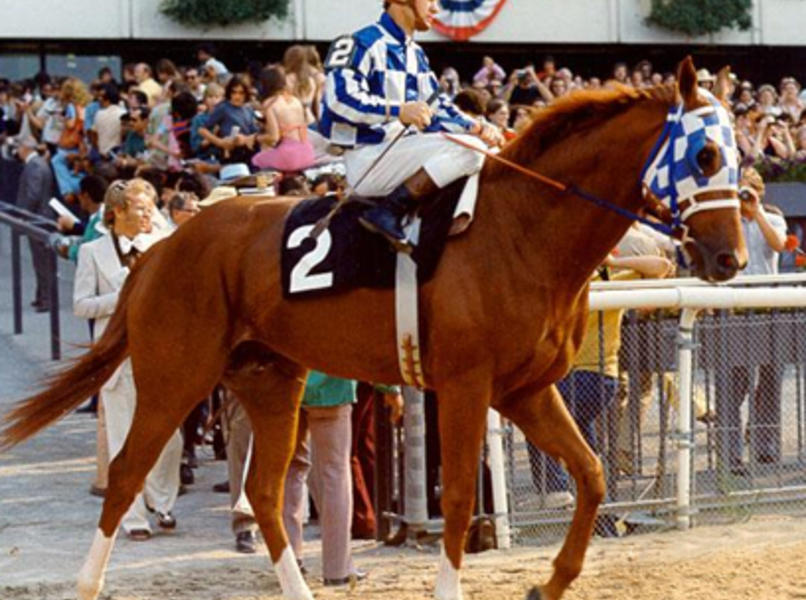 At the turn of the century when ESPN was doing a weekly countdown of the 20th Centuries  100 Greatest Athletes- it caused some controversy when a race horse- Secretariat was named the 35th greatest. I think a case could be made that Secretariat not only belonged on the list but should have been a little higher. 50 years ago today "Big Red" the 1973 Triple Crown winner was born at the Meadow Stud farm in Doswell, Virginia. Forty-Seven years ago Secretariat won the Triple Crown- the Kentucky Derby, The Preakness Stakes and the Belmont Stakes. Secretariat set the record for fastest race ever in all three of those races. Forty-seven years the record holder in all three of those races is- Secretariat. No one has given him a serious challenge.  One of the greatest sporting events I have ever seen was in the 3rd race in the Triple Crown- in the Belmont Stakes – in which he won the race by an incredible 31 lengths. In the fall of 1989 Secretariat developed laminitis- and when he didn't respond to treatment had to be euthanized, he was nineteen. Secretariat is buried in Claiborne Farms in Paris, Kentucky and was given the rare honor of being buried whole.
The landmark album by Miles Davis Bitches Brew was released on this day. Davis at this point was into his jazz fusion phase- experimenting with electric instruments. It would become Davis's highest charting record on the album chart #35. A groundbreaking and influential album. I prefer the more traditional Miles jazz albums myself.