Hans Remembers- Sunday February 22, 1970- 50 years ago.
At NASCAR's 12th Daytona 500- Pete Hamilton wins by three car lengths over David Pearson- after passing him with 9 laps to go. Pearson tried to sling shot past Hamilton on the final turn but his car got loose and he came up short. Where was The King Richard Petty? His car blew an engine on lap 7 eliminating him from the race. Hamilton drove for Petty Enterprises- and 1970 would be his big year- of his 4 career NASCAR wins- 3 came in 1970- the Daytona 500 and both races that year at Talladega. Hamilton retired after 1973 because of complications from a neck injury he suffered in 1969.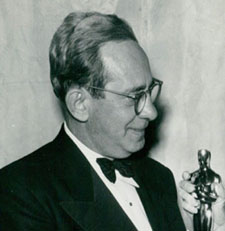 American film producer Edward Selzer died at age 77- he was the winner of five Academy Awards and oversaw the production of the Loony Tunes series of Warner Brothers cartoons from 1944-58.