Hans Remembers News Headlines From September 1, 1969-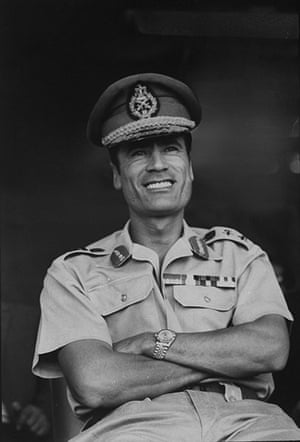 In Libya a bloodless coup d'etat- out goes King Idris I of Libya and taking over is a 12 member group of young officers-who formed a group called the Revolutionary Command Council- led by a 27 year old Libyan Army Colonel named Muammar Gaddafi aka the Wacky Gaddafi.  The coup took place when King Idris left the country for Turkey to receive medical treatment.  Gaddafi would soon become the President of the Islamic Republic of Libya and would rule until his own overthrow and death in 2011. I had a professor in college who was the spitting image of Muammar- every time I looked at him I thought Gaddafi.
American newspaper columnist Drew Pearson died on this day at 71. The name isn't remembered much now 50 years on but it is surprising how often he is mentioned in histories of America during his times- especially biographies of Washington political types. Pearson's syndicated column 'Washington Merry- Go -Round" ran from 1932 until his death- after he died his understudy took over- Jack Anderson.