Hans Remembers- News Headlines for the week of Monday August 25th to Friday August 29, 1969-
Monday August 25th, 1969-
Three weeks after President Richard Milhaus Nixon sent a letter in an attempt to become pen pals with North Vietnamese President Uncle Ho- the 79 year old leader sent a reply back that was described as uncompromising. In truth by this time Ho Chi Minh was 'out of the loop"- a dying figurehead who had been removed from decision making. He never even saw the letter- and would die eight days later on September 2.
Tuesday August 26th, 1969-
The King Elvis Presley released the single "Suspicious Minds" on this date- it would go to #1 on the Billboard Singles chart- the final #1 single of his career.
Wednesday August 27th, 1969
On the Spahn Ranch in California- American film stuntman Donald "Shorty" Shea was murdered by the Manson Family for being a snitch. Shea worked at the ranch -his remains would be found nine years later.
Born on this day- the Dog Whisperer Cesar Millan in Culiacan, Sinaloa, Mexico. Millan's Emmy nominated show Dog Whisperer ran from 2004 until 2012.
South Vietnamese President Nguyen Van Thieu in conjunction with the Buddhist Festival of Wandering Souls- ordered the release of 44 prisoners of war and 54 convicted criminals and reduced the sentences of 470 others.
Thursday August 28th, 1969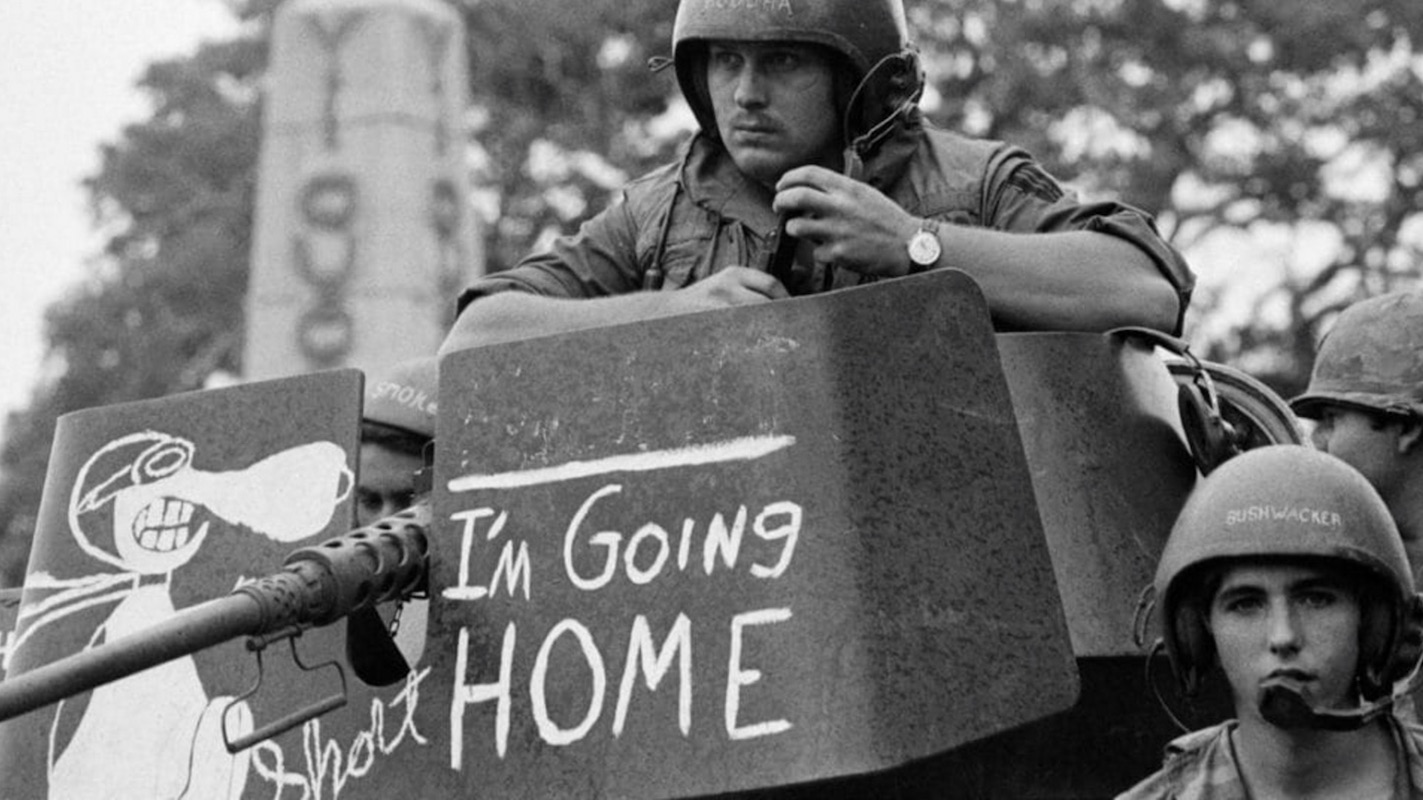 President Richard Milhaus Nixon's order that 25,000 American troops would be withdrawn from the Vietnam War was completed seven weeks after it had started.This was the first cutback in the U.S. commitment to Southeast Asia.
Born on this date- actor/ comedian/ rock star Jack Black- in Santa Monica, California. My favorite Jack Black movies are 2000's- High Fidelity and 2003's School of Rock. His rock duo Tenacious D has released four albums.
Paul and Linda McCartney's first child- a daughter Mary was born- she was named for Paul's mother Mary who died of cancer when Paul was in his early teens.
Actor Jason Priestley born in North Vancouver, British Columbia, Canada. He would be most famous for his role as Brandon Walsh in Beverly Hills 90210 from 1990 to 2000.
Friday August 29th, 1969-
The Poverty Line as we now know it- was first issued by the U.S. government. The amount has been adjusted for inflation to reflect change in the Consumer Price Index but the definition has remained unchanged. In 1969 12.2 percent of families fell below the Poverty Line- according to the 2010 U.S. Census 15.1 % lived in poverty at that time.