Every Entry Into The Billboard Hot 100 Singles Chart for 1969- Part 2. All three of these singles entered the Hot 100 on January 4, 1969. All three of yesterday's entries I had heard previously- all were big hits- the three singles today I have never heard before today.
4. " Goodnight My Love"- Paul Anka.  Vocal/ Easy Listening. RCA Victor.  "Goodnight My Love" was written back in 1956 by George Motola and John Marascalco. The original was released by Jessie Belvin and was a #7 hit on the R&B chart. Over the years the song has been covered by a wide variety of artists from James Brown to Barry White, Lou Rawls,  Art Garfunkel, The Four Seasons and a number of others. Paul Anka was enormously successful  in two separate time periods- from 1957 when heifirst single "Diana" went to #1 ending with the British Invasion in 1964. Anka went 5 years 1964-68 without any chart success than in 1969 made a comeback which lasted into the mid 70's. Overall he had 53 Hot 100 singles with 33 Top 40 hits and 3 reaching the top. He may be most remembered for writing "My Way" for Frank Sinatra and The Tonight Show Theme.  The b-side of Paul Anka's single of "Goodnight My Love"- was "This Crazy World."- "Goodnight My Love" peaked at #27 on the Billboard Hot 100.. Grade: D. The background singing and orchestration on it are annoying. Not a fan of Mr. Anka's. A good example though of the diversity of the singles chart in 1969. Sounds like something that would have been a hit a half dozen years earlier.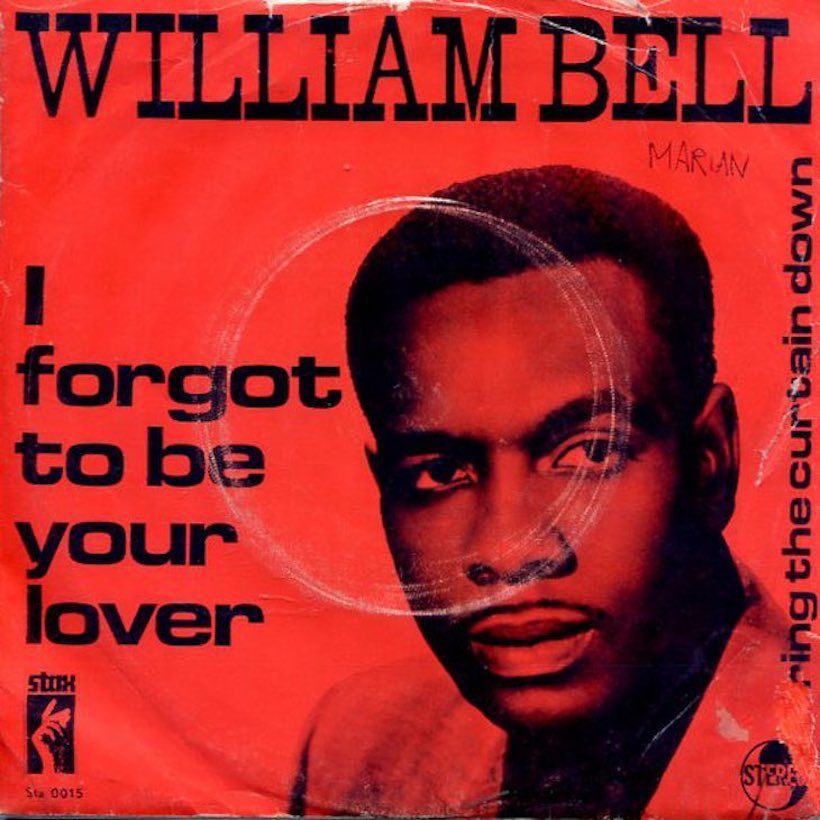 5. "I Forgot To Be Your Lover"- William Bell. Funk/Soul.  Stax . Written by William Bell and Booker T. Jones. The b-side "Bring The Curtain Down." William Bell during his career had more success on the R&B charts than on the pop chart- putting 12 singles into the R&B Top 40.While he put 5 singles into the Hot 100 pop chart- only one made the Top 40 'Tryin' To Love Two" #10 1975. Most of his success on Stax was during the 1960's. "I Forgot To Be Your Love" peaked at #45 on the Hot 100 and #10 on the R&B chart. Grade : B.
6. "Ob-La-Di, Ob-La -Da"- Arthur Conley.  Funk/ Soul/ Pop. Atko. A cover of The Beatles album track from The White Album- which had just recently been released on November 22, 1968. The single entered the Hot 100 six weeks after The Beatles released it their original version .The Beatles didn't release their version as a single. When The Beatles put something out there was a mad rush to cover the material. An interesting note about this version by Arthur Conley is- the guitarist for the song is the great Duane Allman. The song was written by Paul McCartney although it is credited as a Lennon-McCartney tune. The Beatles original is one of my least favorite Beatles songs.  Arthur Conley is best remembered today for the 1967 #2 hit "Sweet Soul Music." He had 7 entries into the Top 100-this being the final one. Conley had 3 Top 40 hits. The b-side of  "Ob-La- Di, Ob-L-Da'- "Otis Sleep On" is a tribute to the man who discovered Arthur Conley- Otis Redding. "Ob-La-Di, Ob-La-Da"- peaked at #51. Grade: B