Hans Remembers- Headlines from Thursday May 1, 1969- a pretty eventful day.
Joni Mitchell's second album- Clouds is released. She would win a Grammy for Best Folk Performance. The big song on the album- Both Sides, Now- which a year earlier as a cover had been a hit for Judy Collins. Joni's album would go to #31 on the Billboard Top 200.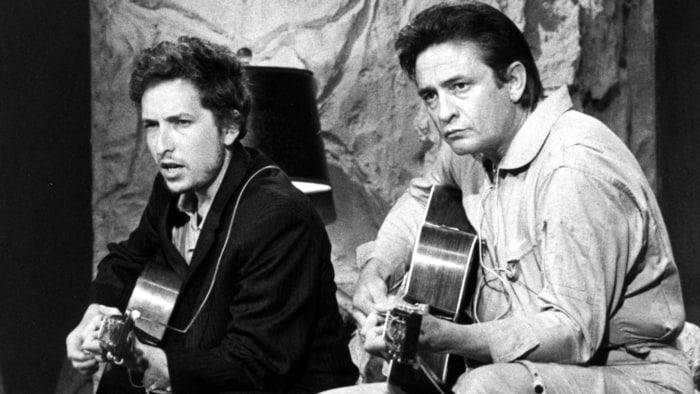 Bob Dylan would record an appearance for the Johnny Cash Show- at the Ryman Auditorium in Nashville. Bob and Johnny would sing "Girl From The North Country" which appeared on the new Dylan album recorded in Nashville- Nashville Skyline.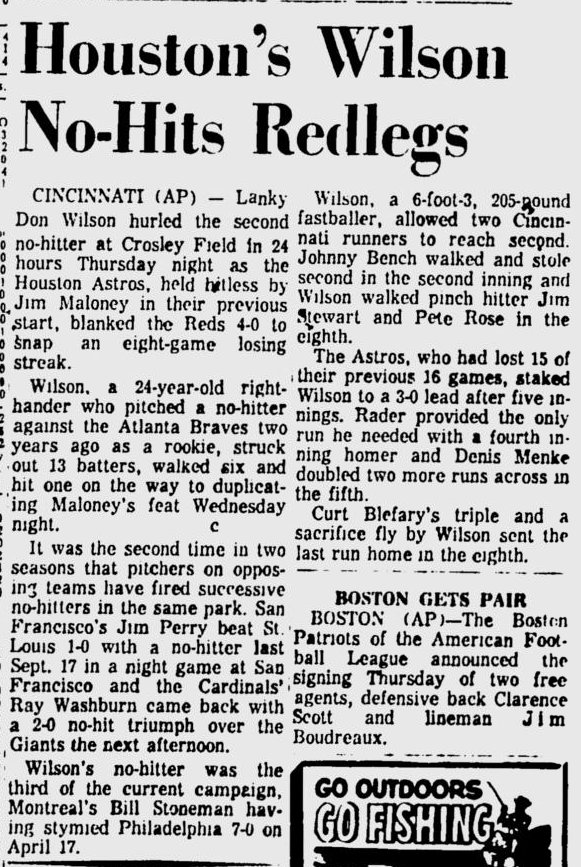 In baseball- the Houston Astros who the day before had been no-hit by Red Jim Maloney- came back the next day with a no-hitter of their own- Don Wilson pitched his second career no-hitter defeating the Reds 4-0. Wilson had 13 strike outs.
In the NFL Leonard Tose bought the Philadelphia Eagles for 16.14 million dollars. Tose would own the team until 1985. Tose who made his fortune in the trucking industry would lose his fortune due to gambling and alcoholism and would be forced to sell the team so he could pay the 25 million he owned to Atlantic City casinos.
James Chichester-Clark was selected to be the new Prime Minister of Northern Ireland being selected over Ulster Unionist Party rival Brian Faulkner by a vote of 17 to 16. He would immediately replace outgoing Prime Minister Terence O'Neill who had resigned a few days earlier.
Film directer and screenwriter Wes Anderson was born 50 years ago to American parents in Paris. Among his films are Rushmore, The Royal Tenenbaums, Moonlight Kingdom, The Grand Budapest Hotel, and Isle Of Dogs.
Billy "Big O' Owens the 1991 Big East Basketball Player of the Year turns 50 today. Owens starred for three years at Syracuse before turning professional after his junior season. He would play in the NBA for six different teams from 1991-2001.