Hans Remembers- Headlines from Tuesday April 22, 1969- 50 years ago today.
Beatle John Winston Lennon one this day legally changed his name to John Ono Lennon to honor his new wife 'artist' Yoko Ono.  Lennon remarked to reporters- " Yoko changed her name for me,  I've changed my name for her.It gives us nine O's between us, which is good luck." Lennon considered the #9 his lucky number.
22 year old Rhodes Scholar William Jefferson Clinton received an induction from Draft Board Number 26 in Hot Springs, Arkansas directing him to return from Oxford University to the United States to begin military service. Clinton would get a postponement for his reporting date and would avoid induction by signing an agreement to enroll in the Army ROTC program at the University of Arkansas in 1970- he would renege on that commitment. This issues would return in 1992 when Clinton ran for President- it wouldn't sink Slick Willie- as he won in 1992 and won re-election in 1996.
Robin Knox -Johnson made history  today by becoming the first person to sail around the world alone and without taking on additional supplies or even approaching land.  His yacht was named Suhaili and it took him 312 days to go 30,123 nautical miles. Robin Knox-Johnson was knighted in 1995 and is still living- age 80 today.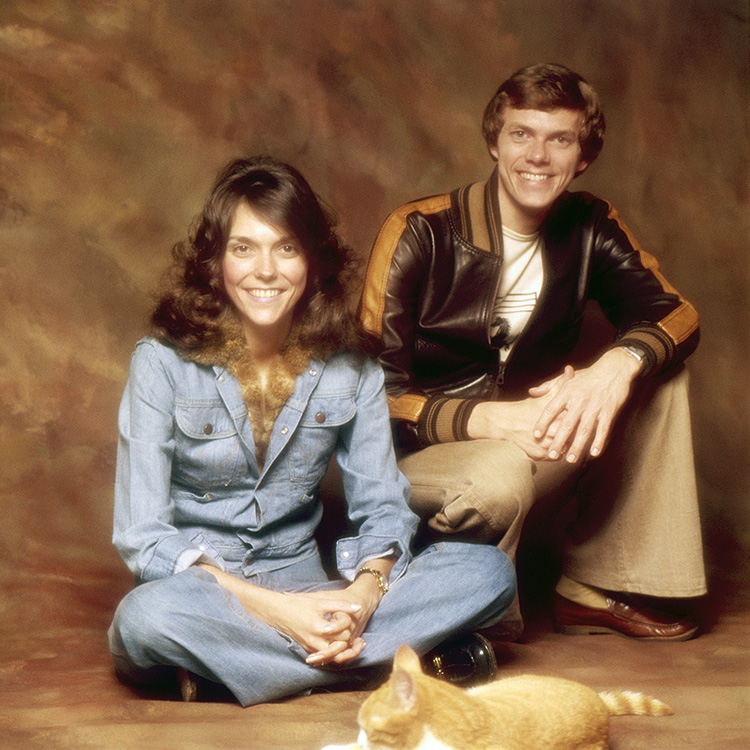 A&M Records on this date signed Richard and Karen Carpenter  to a recording contract- The Carpenters would remain on A&M their entire career- and woulbe one of the biggest Top 30 acts in the early to mid 70's putting 20 singles into the Billboard Top 40.
Heavyweight boxing champ Smokin' Joe Frazier- retained his title on this evening by knocking out challenger Dave Zyglewicz at 1:36 in Round 1- at Sam Houston Coliseum in Houston, Texas. Frazier's record as a professional improves to 25-0..