ALBUMS-
THE PRETENDERS: THE PRETENDERS: 1980: 5 STARS OUT OF 5 STARS: The debut album by The Pretenders remains their greatest album-Brass In Pocket was a hit single #14 and the album is full of great rock songs including a great cover of The Kinks "Stop Your Sobbing" -other favorites- Kid, Precious, Mystery Achievement, and Private Life. Rolling Stone ranked it #155 on their 500 Greatest Albums list.  On the 1001 albums to hear list also.
THE CLASH: CUT THE CRAP: 1985: 2 STARS OUT OF 5 STARS: Emphasis on 'crap.' The Clash had broken up-after the Combat Rock tour- which is the tour I saw them on. Imagine my surprise on a trip to the record store to see a new Clash album a few years later. I was unaware of any pending release. I of course bought it. What a disappointment. The only original member on this album was Joe Strummer- and while I love Joe- he should have let it go. The quality of this album doesn't justify the name The Clash on it. This Is England is a great song- which is why I do give it a 2 star rating- other than that- a contender for most disappointing album ever. The last studio album with the name The Clash on it.
NEIL YOUNG: BROKEN ARROW:1996: 2 1/2 STARS OUT OF 5 STARS: Neil was running a streak of pretty fine records in the 1990's- until this one- recorded with Crazy Horse- it has an uneven and sloppy feel about it. Maybe Neil was enjoying himself making this record but I've never cared much for it.  Too much jamming for too long.
GUY CLARK: BOATS TO BUILD: 1992: 4 STARS OUT OF 5 STARS: Baton Rouge, Boats To Build, Picasso's Mandolin, How'd You Get This Number, I Don't Love You Much Do I? are favorites on this fine album of songs from the great storyteller Guy Clark- he has some special guests-including Rodney Crowell, Emmylou Harris, Foster and Lloyd, Marty Stuart and a great bunch of back up musicians.
THIN LIZZY: DEDICATION: THE VERY BEST OF THIN LIZZY:1991: 5 STARS OUT OF 5 STARS:  A great introduction to Thin Lizzy and the great Phil Lynott with 18 of their best known songs- they were more than The Boys Are Back In Town and Jailbreak. Phil Lynott died much too young in 1986 at the of 36.
VAN MORRISON AND THE CHIEFTAINS: IRISH HEARTBEAT: 1988: 4 STARS OUT OF 5 STARS: It sounds like a winning combination you put Van The Man and The Chieftains together – do a few Van originals and some traditional Irish songs and for the most part it works- favorite tracks-Star Of The County Down, Raglan Road, I'll Tell Me Ma, Carrickfergus, My Lagan Love and Marie's Wedding. The toured and by the time that tour was over The Chieftains reportedly had enough of Van to last a lifetime or two.
DON HENLEY: THE END OF THE INNOCENCE:1989: 4 1/2 STARS OUT OF 5 STARS: I don't like The Eagles very much- but I do like Henley's  three solo albums from the 1980's- makes no sense but that's how it is. The End Of The Innocence, The Last Worthless Evening, If Dirt Were Dollars and The Heart Of The Matter are my favorites- its a shame he has only released two solo albums in the past thirty years.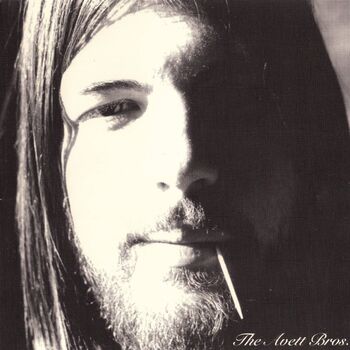 AVETT BROTHERS: COUNTRY WAS: 2002: 4 STARS OUT OF 5 STARS: The Avett Brothers debut – it would take a while for the band to get some major recognition but I like their earlier work- if their most recent work has any issues it is- it sounds too polished. 8 songs- 26 minutes. It was originally a self-release. An enjoyable listen.
AVETT BROTHERS: THE GLEAM:2006: 4 STARS OUT OF 5 STARS: They Avett Brothers have released four EP's over the years- this one has 6 songs- highlights-Sanguine, When I Drink and Backwards With Time.
AVETT BROTHERS: THE SECOND GLEAM: 2008: 4 STARS OUT OF 5 STARS: I like the energy in those early Avett Brothers releases. 8 songs on this EP-Rick Ruben heard this and signed them to his American Recordings label. Songs about family, childhood and death. Murder In The City- a highlight. The band was getting better and better.