ALBUMS-
WARREN ZEVON: THE ENVOY : 1982: 5 STARS OUT OF 5 STARS: This album has always been one of my favorite Warren albums- maybe not #1 but on my Mount Rushmore of Zevon albums. Who else but Warren would write a tribute to Envoy Phillip Habib- who was in the news around that time on a daily basis? The Envoy was a commercial failure and caused the record company to terminate his contract. It would be 5 years before he released another album. Again I love this album- one of my favorite Zevon songs- that never appears on the anthologies- Charlie's Medicine.
NEIL YOUNG: LANDING ON WATER: 1986: 3 1/2 STARS OUT OF 5 STARS: I think this album today sounds better than it did at the time of release. Taking yourself out of the real time of the event- in the mid 80's a lot of fans were losing patience with Uncle Neil. Every album release in the 80's was different from the previous but none of them were close to the Neil Young we all knew and loved in the 70's. This is the album that came after David Geffen sued Neil unsuccessfully for 'not making Neil Young albums." This album is really heavy on the synthesizers at the time I bought the album -listened to it a number of times and put it aside disappointed but over the years I have forgotten the disappointment of 1986 when it was just another strange Neil album- and actually like it. The synthesizers actually work well with the lyrics- in making this album sound like something like a bad dream.
CREAM: DISRAELI GEARS: 1967: 5 STARS OUT OF 5 STARS: Cream's second album- and their greatest album. Strange Brew, Sunshine Of Your Love, Tales Of Brave Ulysses . It was 1967 so the album was more psychedelic than blues but has to be one of the best sounding psychedelic albums released that crazy year. On the list of 1001 albums to hear.
THE JAM: ALL MOD CONS: 1978: 5 STARS OUT OF 5 STARS: The Jam's third album in a year and a half period of time.- and their best to date. David Watts- a cover of a Ray Davies-Kinks song and Down I The Tube  Station At Midnight were singles in the UK. Other favorites- English Rose, A Bomb In Wardour Street, Billy Hunt, In The Crowd. On the 1001 albums to hear list.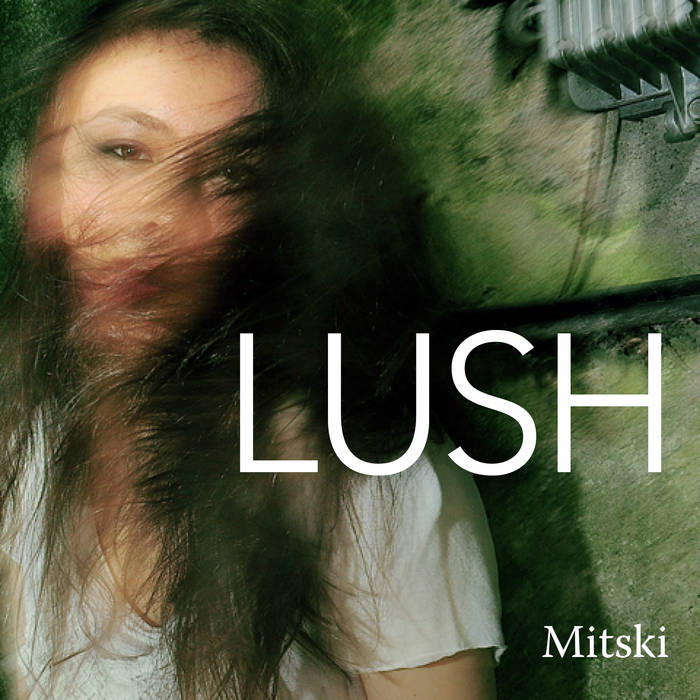 MITSKI: LUSH: 2012: I listened to the first four Mitski albums all in a row- and will just made one comment right now on these albums- I had never heard the first three albums until today. In the past few days I have caught Mitskimania. I just looked on her website and she is touring and will be nearby in Pittsburgh but clearly I am late to the party- it's already a sellout. Too bad too because she is playing a small venue. From looking at her five albums on the US charts- only her last album Be The Cowboy made the Billboard Top 200 album list peaking at 52- so she is – although her music is highly acclaimed- still something of a secret. She hasn't had any hit singles- all this is good. I am going to go back and listened to these albums individually- instead of on one big rush- too much to take in in one 2 hour period–but her first album is fantastic and she is just getting better with each new album. I recommended her to my friend Gunther and he is liking what he's hearing also. The first two albums are piano based- the guitar takes over.
MITSKI: RETIRED FROM SAD-NEW CAREER IN BUSINESS: 2013:
MITSKI: BURY ME AT MAKEOUT CREEK: 2014:
THE RAMONES: SUBTERRANEAN JUNGLE: 1983: 4 STARS OUT OF 5 STARS:  The Ramones 7th album- maybe their best 80's album. Psycho Therapy and Time Has Come Today were singles -but not hits of course. The album was a switchback from their recent more pop-ish couple albums. A return to their roots album. Thumbs up.
MIDNIGHT OIL: BLUE SKY MINING: 1990: 5 STARS OUT OF 5 STARS: Msjadeli posted on listening to Midnight Oil yesterday- which got them back into my mind- it's been a few months since I've listened to the Oils. Blue Sky Mining was their highest charting album in the US #20. The song Blue Sky Mine got some exposure- it was about asbestos exposure in the Wittenoon Mine disaster- it reached #47 on the Billboard chart. Other favorites- Forgotten Years, King Of The Mountain, One Country, Mountains Of Burma.