Hans Mount Rushmore of All-Time Philadelphia/ Kansas City/ Oakland Athletics. What makes picking four from the A's difficult is when Connie Mack owned the team he had great teams and players but would have to break the teams up to survive financially. Some of the greatest players ever played with the A's- but not their full careers. In the 70's the same thing happened this time due to the incompetence/ meanness/ miserliness of owner Charles Oscar Finley aka The Jackass.
RICKEY HENDERSON- The greatest lead off hitter in baseball. I have been watching baseball for 51 seasons and Rickey would have to be on the shortlist of the best players I've seen[ Bonds would be #1} Rickey played in 25 MLB seasons and spent at least parts of 14 with the A"s. He had four different stints with A's.  His AL MVP season came in 1990 with the A's. Rickey could beat you with his speed, his power and he was his on -base percentage during his career was .401. He was always on base putting pressure on the pitcher. His record season of 130 steals came as an A. Bill James once said concerning Henderson's career stats- that if you cut him in half you'd have two Hall of Famers. Unlikely we will see his like anytime soon. Underrated. Was also known for his quotes– article on the quotes attached.
25 Incredible Rickey Henderson quotes & stories, all which may or may not be true.
2. LEFTY GROVE- Lefty Grove is the greatest left handed pitcher- and in my book the greatest pitcher ever is either Grove or Walter Johnson. He split his career between the A's and then Red Sox. Was with Connie Mack's A's for 9 seasons. Grove's career number was hurt by the fact he didn't get to the majors until he was 25- it wasn't because he wasn't ready but because back then things were different. The minor league team that owned him- kept him and refused to accept offers from the majors until 1925. As it is Grove won 300 MLB games had he gotten to the majors when he should have- his total I'd guess would be close to 400. The owner/manager who discovered him and wouldn't sell him to the majors- Jack Dunn Sr. is also the fella who discovered The Sultan Of Swat- Babe Ruth.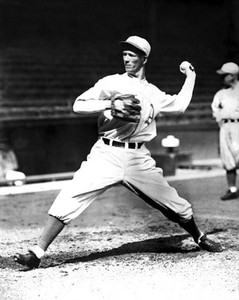 3. JIMMIE FOXX- XX – had muscles on his muscles. Foxx played 11 of his 20 seasons with the A's but that is counting three years when he was a teenager who only played sparingly. He was 17 when he first played. He was a dominating slugger in the 1930-s he hit 302 of his 534 with the A's. When he retired he was second only to The Babe on the All Time Home Run list.  Won 3 MVP Awards in the decade. Was through as a regular at 33.  Died at age 57 in 1967 chocked to death while eating at a restaurant with his brother. His wife chocked to death while eating a year earlier.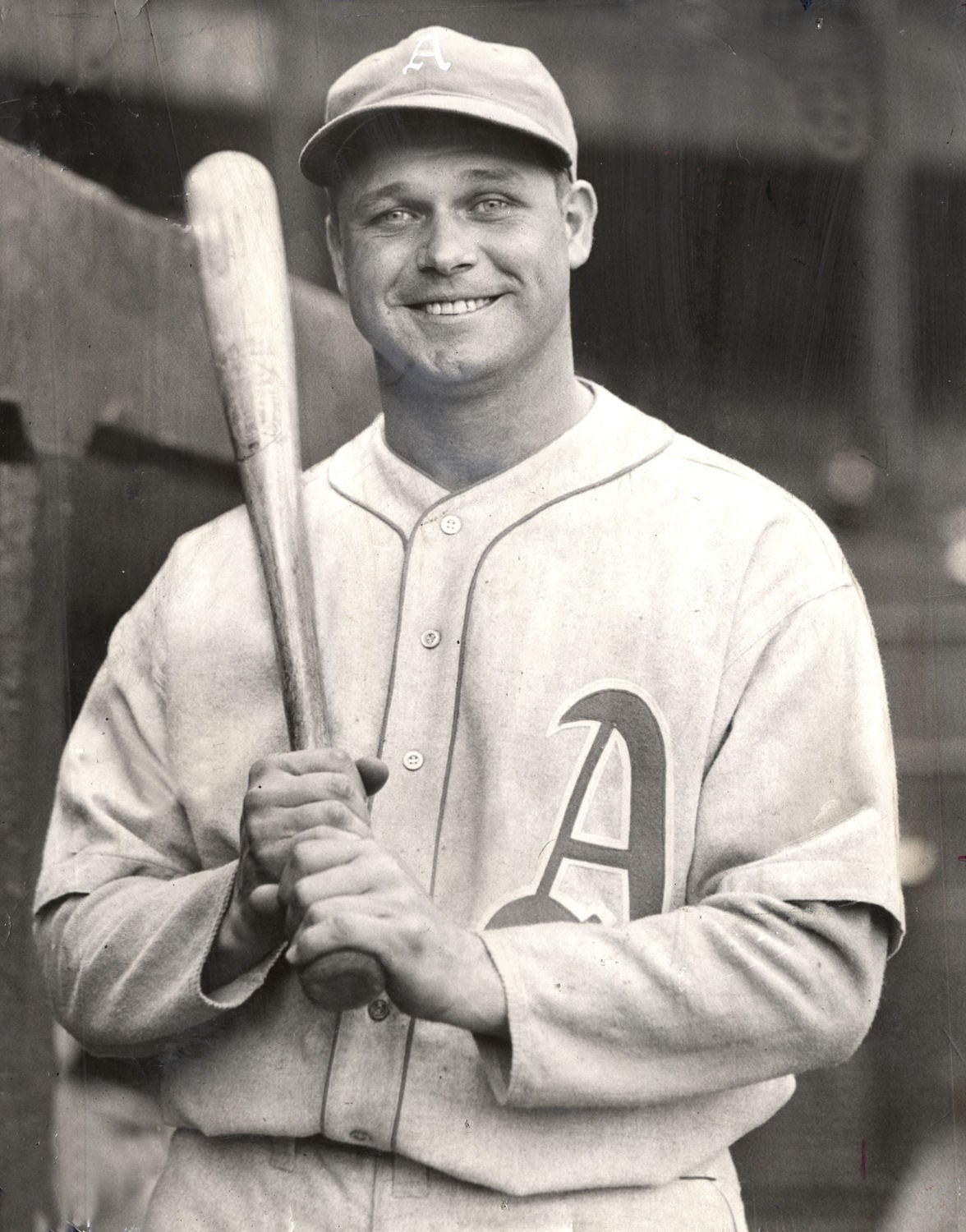 4. EDDIE COLLINS- It was tough picking #4- it came down to Collins, Al Simmons or Reggie Jackson. Also considered were Mark McGwire, Mickey Cochrane and Gettysburg Eddie Plank. Collins is on two Mount Rushmore's- being #2 on the White Sox list. Although it lists Collins as 13 years as an A- 6 of those were either at the start or end of his career when he wasn't a regular but those years when he was a regular for the A's he was great.