Hans  Mount Rushmore of All-Time Cleveland Indians.
1. BOB FELLER- I didn't have to think much about who is the greatest Indian of all time it has to be Bob Feller aka Rapid Robert  or as Satchel Paige called him "Bob Rapid." Feller always claimed that no one in the history of the world had thrown a baseball as often as he had- he was still going out and throwing every day very late in his life and he lived to be 92. He was also credited as being the first baseball star to sign autographs at memorabilia conventions and it is speculated that he may have signed more autographs than any other person.  A farm boy from Iowa- he broke in with the Indians in 1936 at the age of 17.Imagine that- he was pitching in the major leagues- and then went back to high school for his senior year. He lost four seasons due to serving in World War II. A lot of players lost time on the field because of the war- the two I've always wondered about- are Feller and Ted Williams -what would their career stats had looked like if there had been no war? They both missed what would have been prime years. How good was Feller- Ted Williams said he was the fastest and best pitcher he ever saw. Feller threw three no-hitters in his career and had 12 one-hitters.
2. NAP LAJOIE- "The Frenchman' played the heart of his career with Cleveland from 1902-1914. A second baseman he won 5 battling titles . He was also Cleveland's player-manager from 1905-1909. His career was played entirely during the 'dead ball' era. Lajoie was a .338 lifetime hitter and was voted into the Baseball Hall of Fame on his second year of eligibility. Cy Young said of him- "Lajoie was one of the most rugged players I ever faced. He'd take your leg off with a line drive, turn the third baseman around like a swinging door and powder the hand of the left fielder." Nap Lajoie is generally ranked as one of the five best second baseman ever.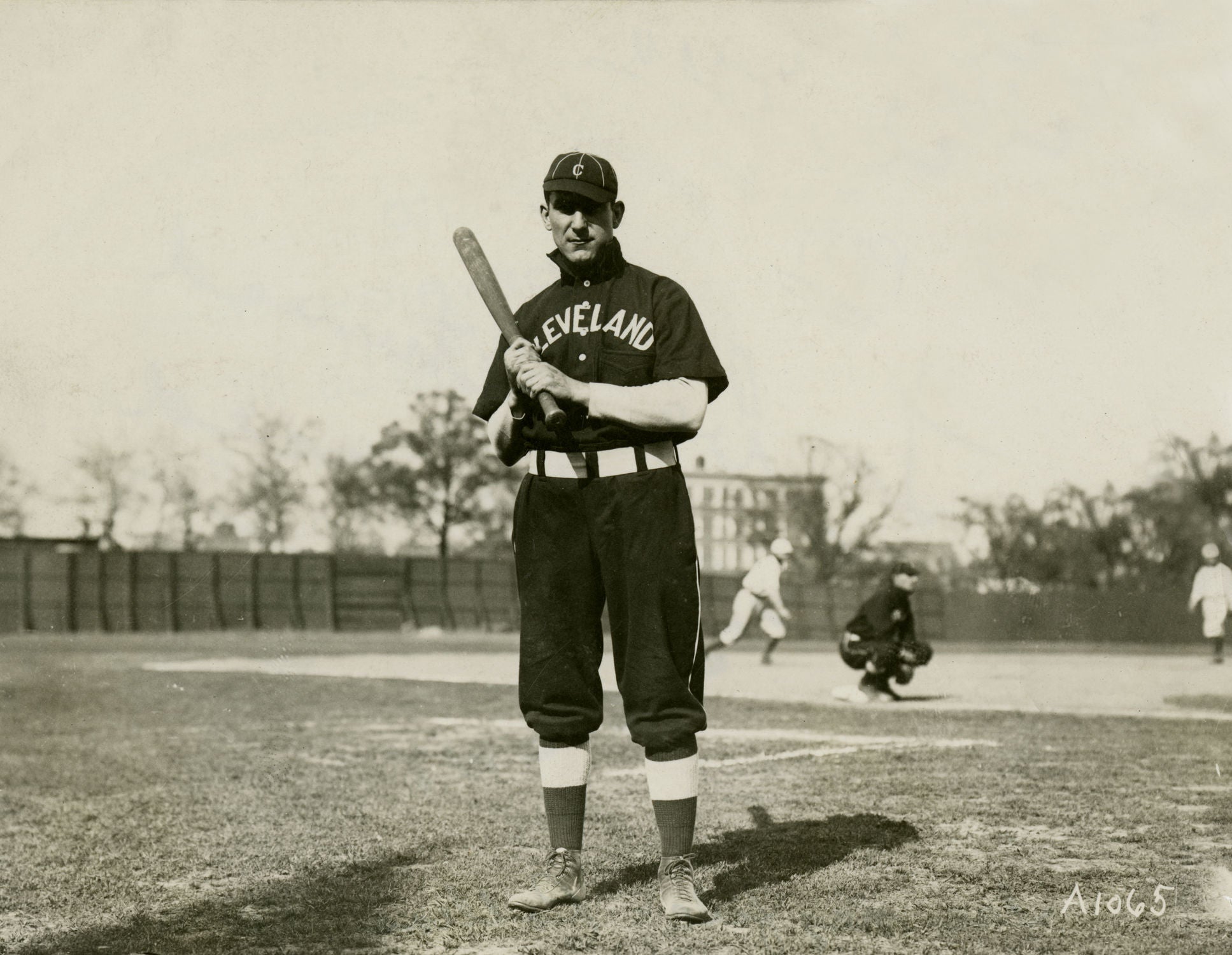 3. TRIS SPEAKER- After starting with the Red Sox 1907-15 Speaker went to the Indians in 1916 and spent 11 seasons with them. Known as one of the great defensive center fielders of all time -he was also a great hitter .345 career average. He was a player manager with the Indians from 1919-26. He had some of  the best seasons of his career as an Indian- as an Indian he hit .356. Why did the Red Sox trade Speaker in the first place? It doesn't rival sending Babe Ruth to the Yankees but it was a bonehead move. They were upset with him- the owner Joseph Lannin wanted Speaker to take a pay cut from $15,000 to $9,000 because the previous year his batting average had dropped. Speaker refused and was traded to the Indians. As part of the deal the Red Sox received $50,000 and two players. Speaker held out until he received $10,000 of the cash Boston collected. He was then the highest paid player in baseball.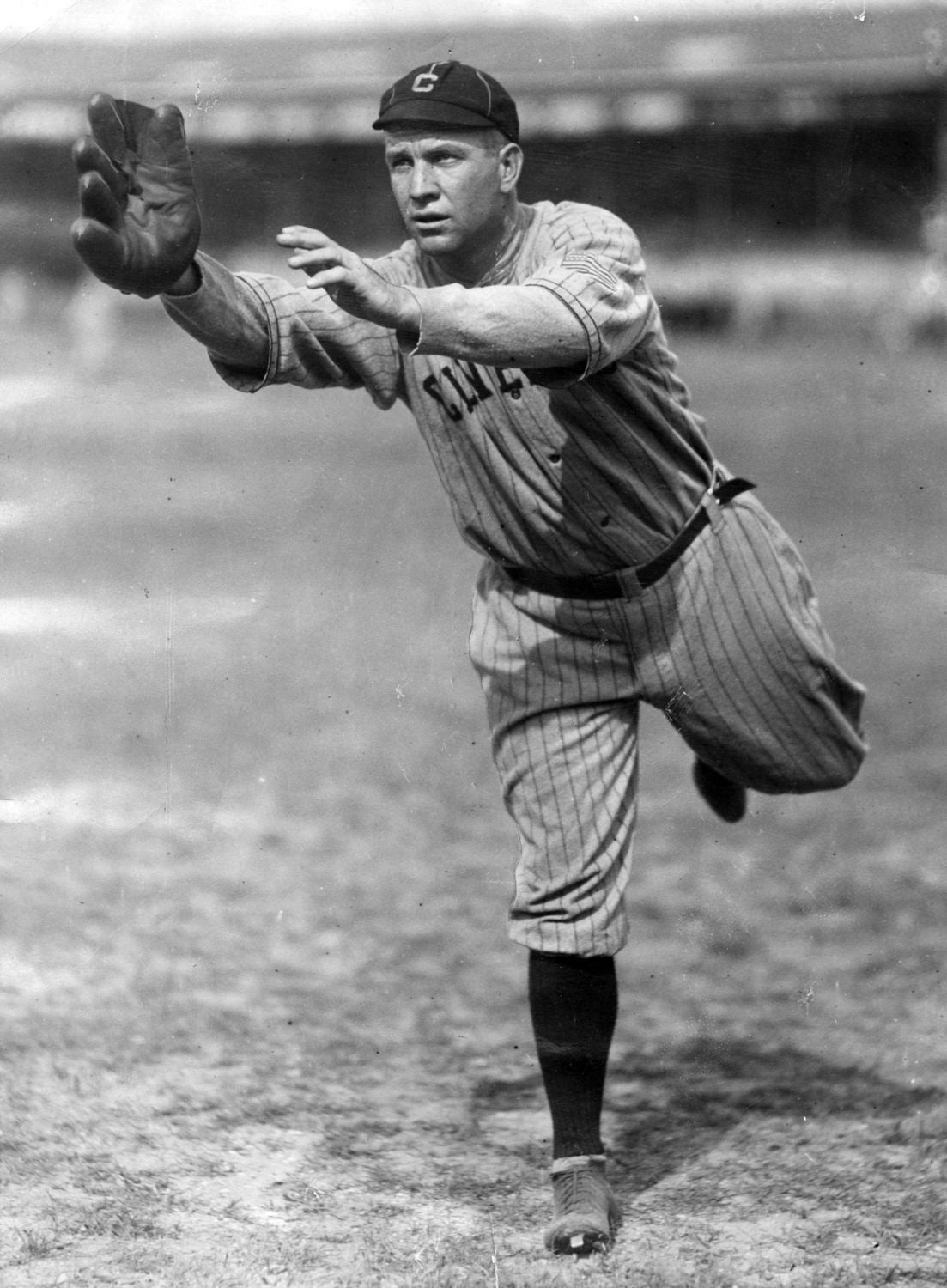 4. JIM THOME- Thome is the most recent player on this list- he was with the Indians fro the beginning of his career in 1991 until 2002- as an Indian he hit 337 of his 612 home runs and had a .287 average. He struck out a lot but also walked a lot- his on base percentage .414. He scored and batted in over 100 runs in six seasons and was a three time all-star. He is in the Baseball Hall of Fame and the Indians have retired his number. Although he played in the steroid era I never heard any whispers about Thome.