1969 Song of the Day is- "By The Time I Get To Phoenix" by Isaac Hayes. By The Time I Get To Phoenix  was written by the great songwriter Jimmy Webb [Wichita Lineman, Galveston, MacArthur Park, Up, Up and Away and countless others} and was a big hit for his best interpreter Glen Campbell in 1967. Campbell would win Grammy's in 1968 for Best Vocal Performance, Male, Best Contemporary Vocal Performance Male and his album By The Time I Get To Phoenix won the Grammy for Best Album. Campbell's single was a #2 country hit and reached #26 on the Billboard Hot 100 Pop chart. Keep in mind the time of Campbell's single- 2:42.
Jimmy Webb was inspired to write the song after his break up with his girlfriend. The drive he takes in the song is actually possible- here is a note from the wikipedia entry on the song-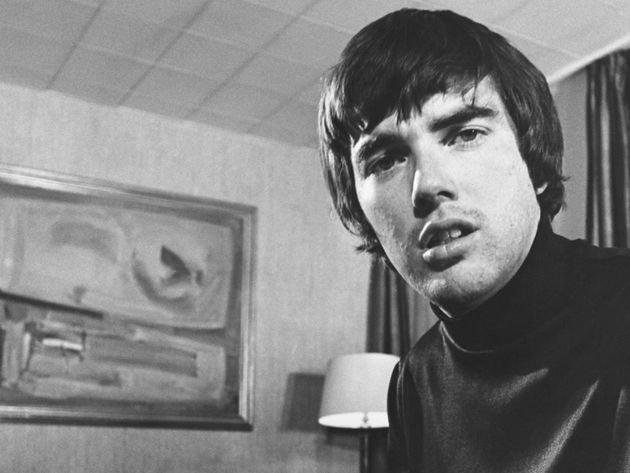 However, the drive is actually possible, driving at an average of about 65 mph. If he leaves Los Angeles around midnight, he can drive the 373 miles to Phoenix in about six hours to arrive when she "rises" at 6:00 am. If she "stops at lunch" to "give him a call" at 12:30 p.m. when he is in Albuquerque, it gives him six-and-a-half hours to make the 420-mile drive. The drive from Albuquerque to the Oklahoma border is about 390 miles, giving her plenty of time to get home and go to sleep.
Frank Sinatra has called By The Time I Get To Phoenix- the greatest torch song ever- and Frank knew his torch songs.
OK finally to Isaac Hayes. Glen Campbell's version- as you recall came in at 2:42. Isaac Hayes version on his Hot Buttered Soul album [Punk icon Henry Rollins has called Hot Buttered Soul one of his all-time favorite albums } – on side 2- his version clocks in at 18: 42. To make it into a single it was edited down to under 7 minutes. Isaac gives it the Isaac Hayes treatment to extend the song as he does – going into the details that resulted in him leaving that were not in the original song. The single most likely due to its length only reached #37 on both the Billboard Hot 100 Pop singles chart and the R&B singles charts. A great and interesting cover though. The album Hot Buttered Soul-was the first album to hit high in four charts- Pop, Jazz, Easy Listening and R&B. An interesting article about the song is attached below- from Financial Times.
https://www.ft.com/content/70e7a336-3173-11e6-bda0-04585c31b153