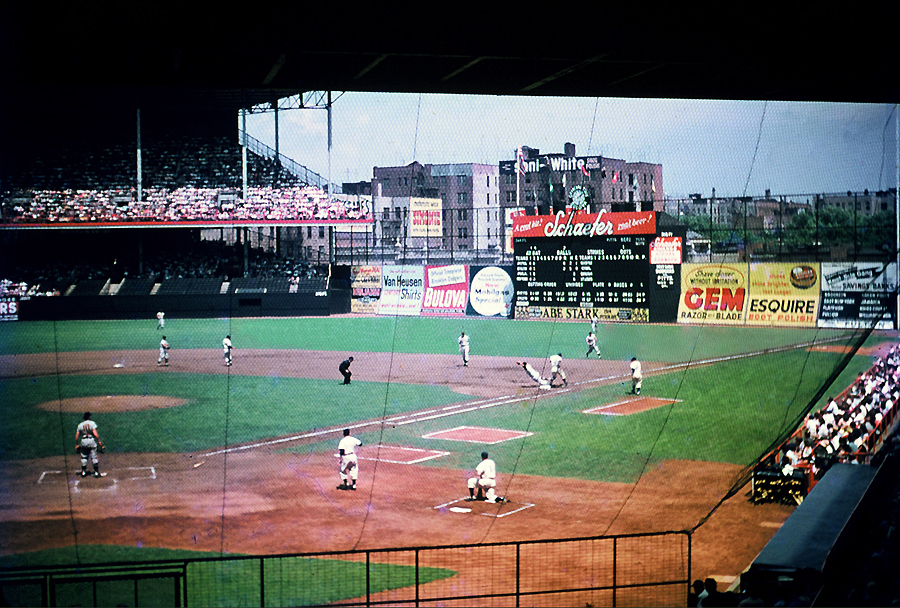 I've kind of lost steam on this list- it's been a couple weeks since my last post covering 15-11. The World Series is over if I don't get to it Spring Training will be here before I finish it.
#10

–

PAST TIME- THE BASEBALL PROJECT-

2008:

The Baseball's first song on their first album. A great way to start their project. I like how they look back at the history of the game. This also asks the question- is baseball past it's prime? Baseball is like malaria it always makes a comeback. This is a great song. I love the line about Rick Wise hitting two home runs and pitching a no-hitter the same night. I was at the Pirates game that night and when we got to the car to turn the post game on heard what Wise had done that night. Brings back a memory.
#9

THERE USED TO BE A BALLPARK- FRANK SINATRA

1973:

Written by Joe Raposo- it is assumed by everyone that the song is about Ebbets Field but Raposo has said it was about the Polo Grounds. It is the first song I remember hearing by Sinatra and I became a fan. What I wouldn't give to go back and see games at the old classic ballparks.
#8

PLAY BY PLAY [ I SAW IT ON THE RADIO]- TERRY CASHMAN

1990

: Cashman's second most popular baseball song behind Willie, Mickey and The Duke. Growing up I loved listening to baseball on the radio. For me my guy was Bob Prince with the Pirates- what a colorful character. He was as much the Pirates as Clemente or Stargell.  Listening to the Pirates game on my transistor radio and after the Pirates were over tuning into KMOX-in St. Louis  for the late innings and listening to Harry Caray and Jack Buck or Ernie Harwell in Detroit or whatever game I could find. I am sure there are great announcers out there today- but the romance of it all isn't there for me anymore as far as listening to games on the radio. Most of the announcers sound as if they all went to the Ted Baxter School of Broadcasting. Vin Scully was the last of the greats I think.
#7 DID YOU SEE JACKIE ROBINSON HIT THAT BALL? COUNT BASIE AND HIS ORCHESTRA: 1949: Jackie Robinson is one of those old players I wish I had seen- especially Jackie Robinson on the bases. I have seen film clips of him and the havoc he raised.  In his career Jackie Robinson stole home 19 times. Of course he was more than a ballplayer- and a great all around athlete- but an American pioneer. This song from Baseball's Greatest Hits- a long time favorite of mine- by Count Basie- others have done the song but this is my favorite version.
#6

BOX SCORES- THE BASEBALL PROJECT

2014

: Harry Chadwick was a genius-he is the man credited with inventing the baseball box scores. From the time I became a baseball fan I became addicted to box scores in the newspaper and now the internet. The box score has changed over the years- and since I was young reading them in the paper. It takes longer now to read the box scores but it still well worth the time. A great thing about the box score also is -it is totally objective. No opinions thrown in- the box score tells you what happened- who was the hero- who were the goats. This is my favorite song by The Baseball Project. I agree with everything they say in the song- box scores are a great escape "for a half an hour every day I let the box scores have their way."