It was fifty years ago today- August 29, 1968- the Democratic National Convention would end- but not before Vice President Hubert Humphrey accepted the nomination, his running mate would be Senator Ed Muskie from Maine. Outside protesters were stopped by the Chicago  police with tear gas and violence.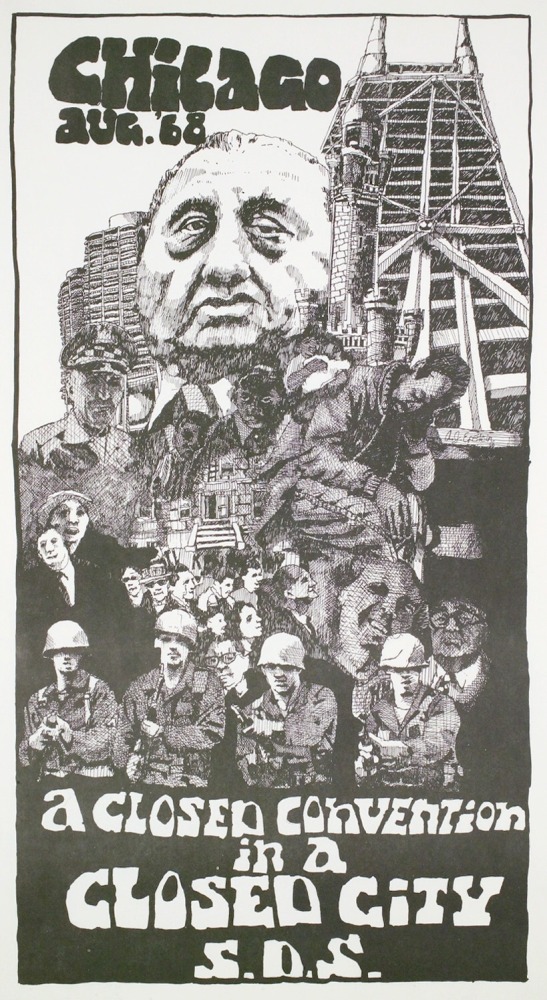 Muskie was The Hube's choice as his running mate and he won easily with 1942.5 delegate votes- second place well 604.25 didn't vote at all, then Julian Bond had 48.5.
One of my favorite all time books deals not with the 1968 election although it does touch on it but the 1972 election- Hunter Thompson's "Fear And Loathing On The Campaign Trail '72"- an incredible and funny book that I have re-read a number of time [along with Jim Bouton's Ball Four my most read books} The Hube and Muskie are featured and not favorably in the Thompson book.
So the election in November 1968 would be Nixon/ Agnew vs Humphrey / Muskie. Milhous Nixon would begin the campaign with a big lead due to the stink of the Democratic Convention- but being the terrible campaigner he was- almost blew it.