ALBUMS
THE KINKS: THE ULTIMATE COLLECTION: 2002: 5 STARS OUT OF 5 STARS: I haven't listened to some Kinks for a while- pretty good collection- 44 songs on two discs. The first disc has every charting single from The Kinks from 1964-83 in chronological order. The second side is of b-sides and singles that didn't chart in the UK. Waterloo Sunset is one of my Top 10 favorite songs ever.
BOB DYLAN: UNDER THE RED SKY: 1990: 3 STARS OUT OF 5 STARS: First off Wiggle Wiggle Wiggle has been pointed out by most critics as Dylan's worst ever song- it is hard to argue with that. It is the lead off song and puts the album in a deep hole right away. Nearly 30 years later I still don't know what to think about this album- he has all-star backing- George Harrison, David Crosby,  Stevie Ray and Jimmy Vaughan, Elton John, Rogers Hornsby,  David and Don Was but the album comes off for the most part as half baked. There are some good songs but no GREAT Dylan song- not one.  Dylan has made worse albums but coming on the heals of Oh Mercy it was disappointing.
VAN MORRISON AND LINDA GAIL LEWIS: YOU WIN AGAIN: 2000: 3 STARS OUT OF 5 STARS: Van and The Killer's sister get together for 12 covers a lot of them associated with Linda Gail's brother- and only one Van original. Not a major work to be sure but it sounds like they had fun recording it and it's an enjoyable listen.
STEVE EARLE: COPPERHEAD ROAD: 1988: 5 STARS OUT OF 5 STARS: I listened to this just a few days ago- when Steve went from country to making a rock record. It struck me that my 5 favorite artists have at least one thing in common- The Beatles- Bob Dylan- Steve Earle- Elvis Costello and Van Morrison- all have had unpredictable careers- you never know what they will do next. Steve's last three albums- a blues album- an album with Shawn Colvin and a country album..what will be next? I have my money on a rock album but maybe it will be a bluegrass album? Who knows. I am looking forward to seeing Steve on his new tour- in December- The Copperhead Road 30th anniversary tour. I am hoping that after they do the album they do mostly songs from the first three albums.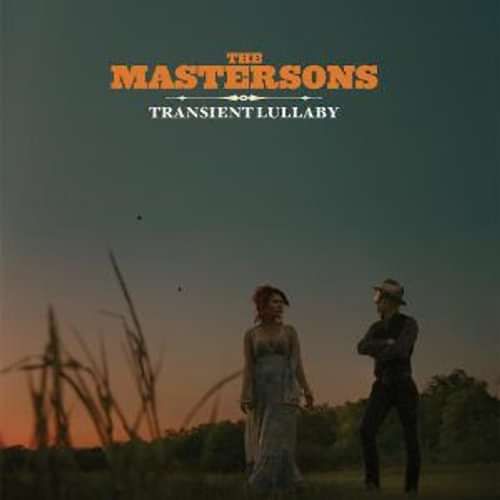 THE MASTERSONS: TRANSIENT LULLABY: 2017: 4 STARS OUT OF 5 STARS: For the best part of the last decade part of the back -up band for Steve Earle and his opening act. This is album #3- a husband and wife duo. The first time I saw them my reaction was kind of quirky- but they quickly grew on me- all three albums are good- and they will be with Steve on the upcoming tour.
Listened to The Beatles Channel for a couple hours this evening.