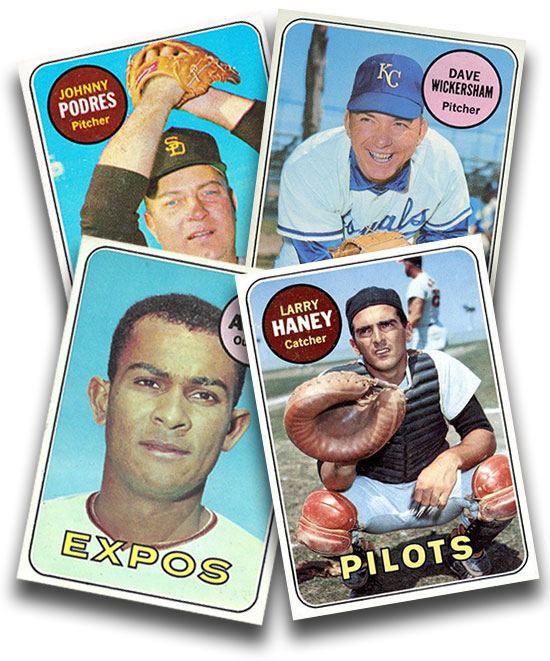 Fifty years ago today on May 27, 1968 meeting in Chicago the National League voted to expand from ten teams to twelve teams when they awarded teams to Montreal and San Diego. Montreal would have the first Major League team in Canada when they began play in 1969. Three cities had bids that were rejected Buffalo, Dallas and Milwaukee. The Dallas-Ft. Worth area would a few years later get the Washington Senator franchise relocated there and in 1970 after one year the expansion Seattle Pilots would move to Milwaukee. To get franchises the owners had to pay in $10,000,000 for the rights.
There would be four new franchises in Major League Baseball in 1969- the Montreal Expos and the San Diego Padres in the National League- the Expos are now the Washington Nationals. Neither of those franchises now in year fifty have won a World Series. The Expos/Nationals haven't even been to one where the Padres have twice but lose both times. The two new teams in the American League opening play in 1969 were the Kansas City Royals and the Seattle Pilots. The Pilots as previously mentioned moved to Milwaukee after one season. The Kansas City Royals have been the most successful of the four team having won a couple World Series.  Montreal lost their franchise but baseball is talking about expanding again- and I would bet they give Montreal a new franchise when it happens.
With each league going to 12 teams a radical change would take place beginning in 1969. Up to this point it had been one league no divisions. With twelve teams each league would go to two divisions and eastern and western division with six teams in each division and the two winners in each league playing in a playoff with the winners going to the World Series.