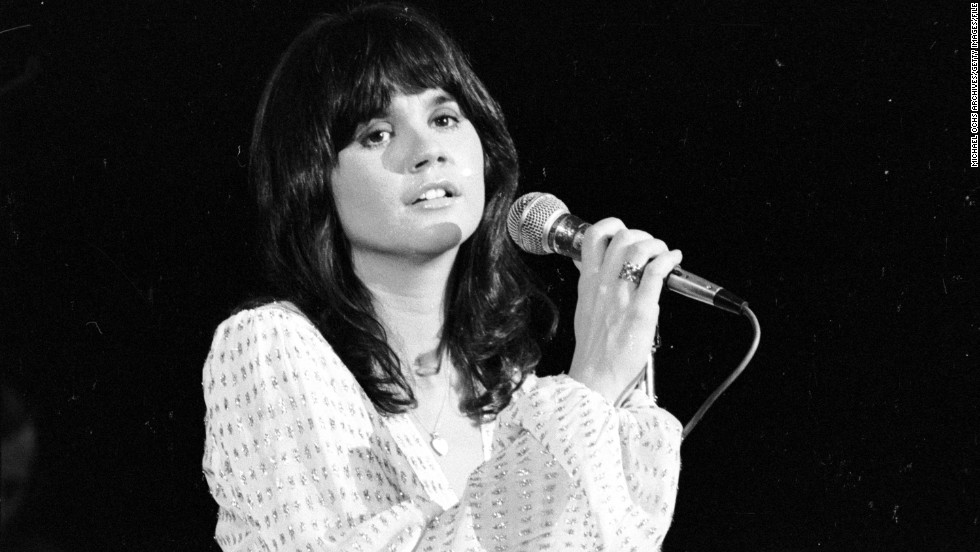 The American Top 40 that the 70's on 7 replayed today was from the week of May 24, 1975- forty three years ago today. This wasn't a particularly good week. A lot of MOR stuff.
1 4 SHINING STAR –•– Earth, Wind and Fire (Columbia)-15 (1 week at #1) (1)  A considering the songs in this weeks Top 40 not a bad #1.
2 2 BEFORE THE NEXT TEARDROP FALLS –•– Freddy Fender (ABC / Dot)-17 (2) B+ His first hit it would reach #1 then came wasted days and wasted nights.
3 3 JACKIE BLUE –•– The Ozark Mountain Daredevils (A&M)-16 (3) B+ always that this was a weird song but i like like it yes i do.
4 5 ONLY YESTERDAY –•– The Carpenters (A&M)-9 (4)  B  Karen sure could sing a song.
5 7 THANK GOD I'M A COUNTRY BOY –•– John Denver (RCA)-10 (5) B- Denver was a big early to mid 70's hit maker.
6 8 HOW LONG –•– Ace (Anchor)-12 (6)  A + Their only hit it was a great one.
7 1 HE DON'T LOVE YOU (Like I Love You) –•– Tony Orlando and Dawn (Elektra)-11 (1)   B This week seems to be overdosed with MOR music. All their songs sounded the same. Of course this is a former #1 song.
8 9 I DON'T LIKE TO SLEEP ALONE –•– Paul Anka (with Odia Coates) (United Artists)-11 (8)  D-  Neil Sedaka and Paul Anka in the same countdown? Never cared for Anka.. whatever became of Odia Coates?
9 15 BAD TIME –•– Grand Funk (Capitol)-8 (9)   B- Grand Funk one of those groups who went from huge to forgotten overnight it seemed.  Don, Mark and Mel.
10 14 OLD DAYS –•– Chicago (Columbia)-5 (10)  B   Why didn't Chicago give their albums names instead of roman numerals?
11 13 SISTER GOLDEN HAIR –•– America (Warner Brothers)-8 (11) B- Produced by Sir George Martin!
12 12 KILLER QUEEN –•– Queen (Elektra)-16 (12)  A  Queen's first hit in America.
13 16 LOVE WON'T LET ME WAIT –•– Major Harris (Atlantic)-9 (13) B- The only hit The Major had.
14 17 WHEN WILL I BE LOVED / IT DOESN'T MATTER ANYMORE –•– Linda Ronstadt (Capitol)-7 (14)
15 11 PHILADELPHIA FREEDOM –•– The Elton John Band (MCA)-12 (1) A+ favorite Elton song and favorite song on this weeks AT40 easily.
16 6 WALKING IN RHYTHM –•– The Blackbyrds (Fantasy)-16 (6)
17 18 HIJACK –•– Herbie Mann (Atlantic)-13 (17)
18 21 CUT THE CAKE –•– The Average White Band (AWB) (Atlantic)-7 (18)  C better than them cutting the cheese .
19 19 SHOESHINE BOY –•– Eddie Kendricks (Tamla)-15 (19)  B Don't think I've heard this one before- like it.
20 10 (Hey Won't You Play) ANOTHER SOMEBODY DONE SOMEBODY WRONG SONG –•– B.J. Thomas (ABC)-17 (1) C +  I can't believe this was actually a number one song.
21 23 I'M NOT LISA –•– Jessi Colter (Capitol)-8 (21) B+  a + added  for being married to Waylon
22 22 THE IMMIGRANT –•– Neil Sedaka (Rocket)-9 (22) B- better than the other song he wrote on this weeks AT40 -he co-wrote Love Will Keep Us Together. Probably not on Donald Trump's playlist.
23 26 ONLY WOMEN –•– Alice Cooper (Atlantic)-8 (23) B the hits were starting to wind down for Vincent– who played Eddie Haskel on Leave It to Beaver in his younger days.
24 29 WILDFIRE –•– Michael Murphy (Epic)-9 (24)  F  this is awful. Worst song on this weeks countdown.  This will be stuck in my head now for days…
25 30 BAD LUCK (Part 1) –•– Harold Melvin and the Blue Notes (Philadelphia International)-10 (25)  A Like the Philly Soul!
26 28 RAINY DAY PEOPLE –•– Gordon Lightfoot (Reprise)-9 (26)  A I like Gordon!
27 31 MAGIC –•– Pilot (EMI)-8 (27)  A  this has mid 70s pop music written all over it– too bad The Night Chicago Died wasn't in the Top 40 this week too.
28 32 GET DOWN, GET DOWN (Get On the Floor) –•– Joe Simon (Spring)-8 (28) B never heard this one before. Not bad.
29 33 THE LAST FAREWELL –•– Roger Whittaker (RCA)-8 (29)  A  Sold more than 10 million copies world wide. The only Hot 100 hit of Whittaker's career. I like it.
30 36 TAKE ME IN YOUR ARMS (Rock Me) –•– The Doobie Brothers (Warner Brothers)-4 (30)  B   I didn't realize this was a remake of a Holland-Dozier-Holland song.
31 34 SHAKEY GROUND –•– The Temptations (Gordy)-10 (31)  B not one of there best known songs- but a lot better than most of what I've heard so far today.
32 35 I'LL PLAY FOR YOU (Hear the Band) –•– Seals and Crofts (Warner Brothers)-8 (32)  C I liked Summer Breeze but nothing else they ever did. Wimp rock.
33 41 LOVE WILL KEEP US TOGETHER –•– The Captain and Tennille (A&M)-6 (33)    D  One of the most annoying acts of all time. I'd rather have a tooth pulled than to hear this again and this is the best they got. Who knew back then that they hated each other? Kind of like Mick and Keith.
34 39 I WANNA DANCE WIT' CHOO (Doo Dat Dance) –•– Disco Tex and the Sex-O-Lettes (Chelsea)-6 (34)  C  annoying.
35 37 BLOODY WELL RIGHT –•– Supertramp (A&M)-7 (35)  A Not a huge Supertramp fan but this is one of their better hits.
36 40 REMEMBER WHAT I TOLD YOU TO FORGET / MY SHIP –•– Tavares (Capitol)-7 (36)  C  They would do better in the future.
37 55 ATTITUDE DANCING –•– Carly Simon (Elektra)-3 (37)  D one of her worst hits Mrs. Postcard yelled from the other room "That is horrible" I agree.
38 38 TRAMPLED UNDERFOOT –•– Led Zeppelin (Swan Song)-6 (38)  A-  Led Zeppelin didn't release too many singles. Weird hearing them on AT40.
39 43 THE WAY WE WERE / TRY TO REMEMBER (Medley) –•– Gladys Knight and the Pips (Buddah)-5 (39)  B-   Done better by Babs
40 48 MISTY –•– Ray Stevens (Barnaby)-5 (40)  C I am not into cornball.