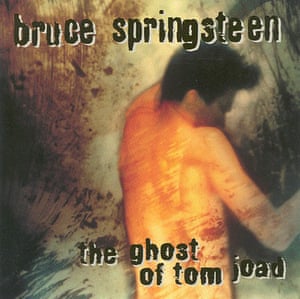 Goal is to listen to 1500 different albums in 12 months.
TODAY listened to 1 different album. 148 day total 843. On pace for 2079.
BRUCE SPRINGSTEEN: THE GHOST OF TOM JOAD: 1995: 5 STARS OUT OF 5 STARS: Bruce's second acoustic album- although I prefer Nebraska – this is Bruce's best album since Born In The USA- at the time of release. Favorite tracks- the title track, Youngstown, Sinaloa Cowboys, Balboa Park..like the entire album a lot. Bruce should do this more often.