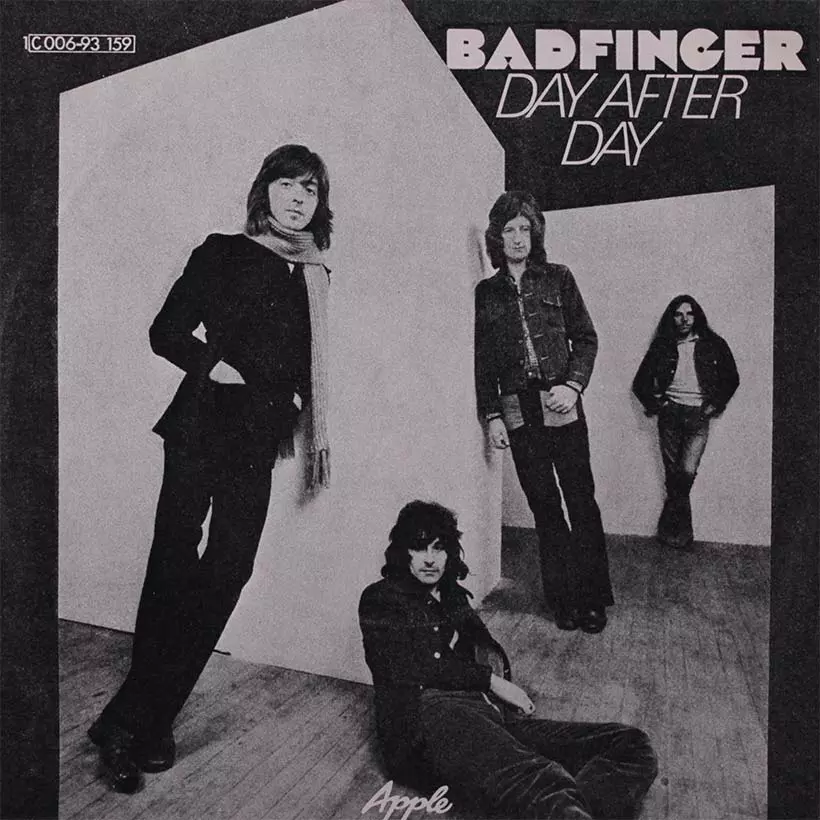 Billboard Top 40 Hits 1971: #235:' Day After Day'- Badfinger. December 4, 1971.
Single: 'Day After Day' – Badfinger
Record Company- Apple
Genre: Power Pop
Written by Pete Ham
Time: 3:02
B-side: 'Money'
Album- Straight Up
Grade: A+
Peaked at #4 14 weeks in Billboard Hot 100.
Badfinger- originally called The Iveys- power pop icons- from Swansea, Wales- started out way back in 1961- they were the first band signed by The Beatles for their Apple label. They had four Top 10 hits- with 'Day After Day' being their highest chart hit at #4. George Harrison produced this song-and played guitar on it. Leon Russell is on piano.