This Date In Baseball History- November 15, 1886- The First Major League Baseball Trade- Today trades in baseball happen all the time- in season and in the off-season. Every team makes trades. The first baseball trade happened on this day back in 1886. The Cincinnati Red Stockings of the American Association- traded rookie catcher Honest Jack Boyle to the St. Louis Browns for outfielder-second baseman Hugh Nicol.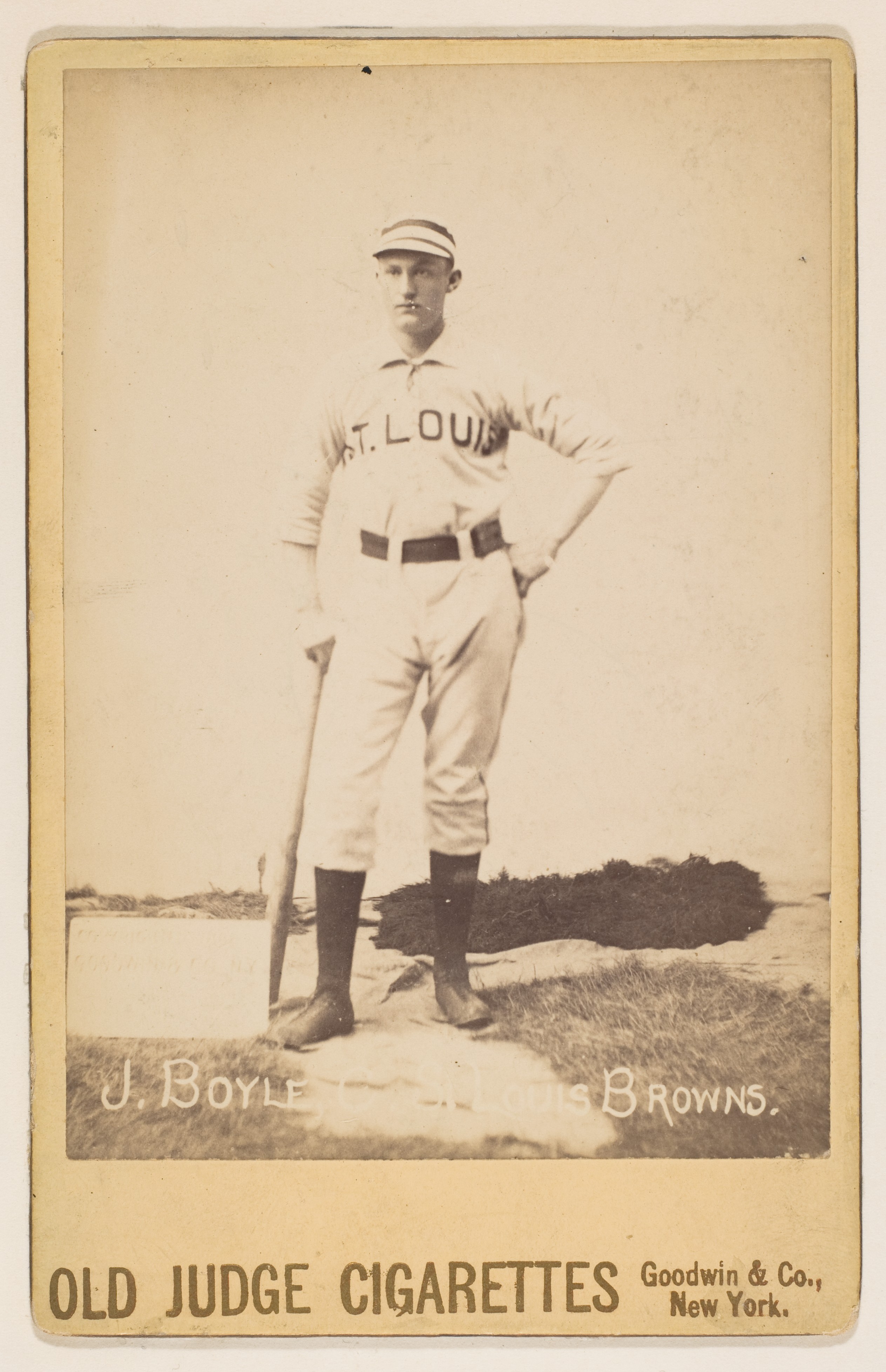 Honest Jack Boyle would play three seasons for St.Louis- his best season being 1889 when he hit .245. Boyle would play in 13 seasons- and finish with a .253 career average. An interesting note on Boyle in 1892 he signed a contract with the New York Giants- for $5,500. At the time it was the largest contract ever given a major league player.
Hugh Nicol was interesting- he was 5'4″ 145. It appears that Cincinnati got the best of the trade- Nicol would play 4 seasons with the Red Stockings- he would lead the league in steals in 1887 with 138 and would add 103 in 1888. Keep in mind though prior to 1898 a stolen base was credited to a baserunner who reached an extra base on a hit from another player. Nicol would play ten seasons in the majors- retiring after the 1890 season with a career batting average of .235. Nicol would manage the Browns in 1898 and was later the baseball coach and athletic director at Purdue University.