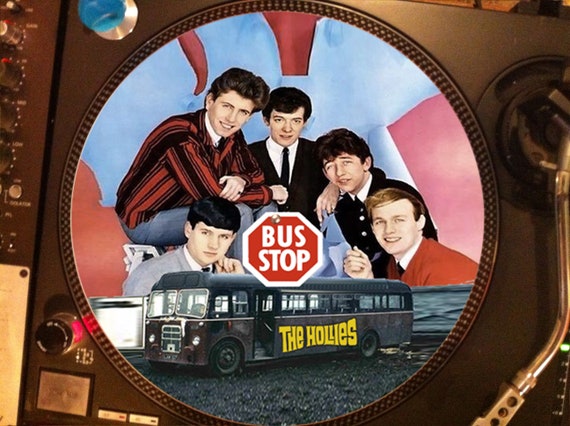 100 Great Songs From The British Invasion: 1963-1966: Bus Stop- The Hollies. The Hollies second Top 40 hit in the United States- from the summer of 1966- following 'Look Through Any Window'- both hits were written by future 10cc member- songwriter Graham Gouldman. Gouldman at the time was a men's outfitter. He wrote the song on the bus home after work. The first line of the song- came with a little help-his father gave it to him- playwright Hyme Gouldman. Graham would say of his father:" My late father was a writer. He was great to have around. I would write something and always show him the lyric and he would fix it for me. You know, he'd say 'There's a better word than this' – he was kind of like a walking thesaurus as well and quite often, sometimes, he came up with titles for songs as well.' No Milk Today' is one of his titles, and also the 10cc song 'Art For Art's Sake.' Before 10cc- Graham Gouldman also wrote in addition to 'Look Through Any Window' and 'Bus Stop' for The Hollies- 'For Your Love'- The Yardbirds and my favorite song from Herman's Hermits- 'No Milk Today. 'Bus Stop' features guitar sounding guitar- joining such groups as The Beatles, Kinks, Byrds and Yardbirds with that sound. 'Bus Stop' would be The Hollies second biggest American hit- behind ' Long Cool Woman' #2.
Single: 'Bus Stop'- The Hollies
Record Company- Parlophone
Genre: Pop Rock
Written by Graham Gouldman
Time: 2:51
B-side: ' Don't Run And Hide'
Album- Bus Stop
Grade: A
Peaked at #5 in US Billboard Hot100. #5 in UK Singles Chart. #1 in Canada.