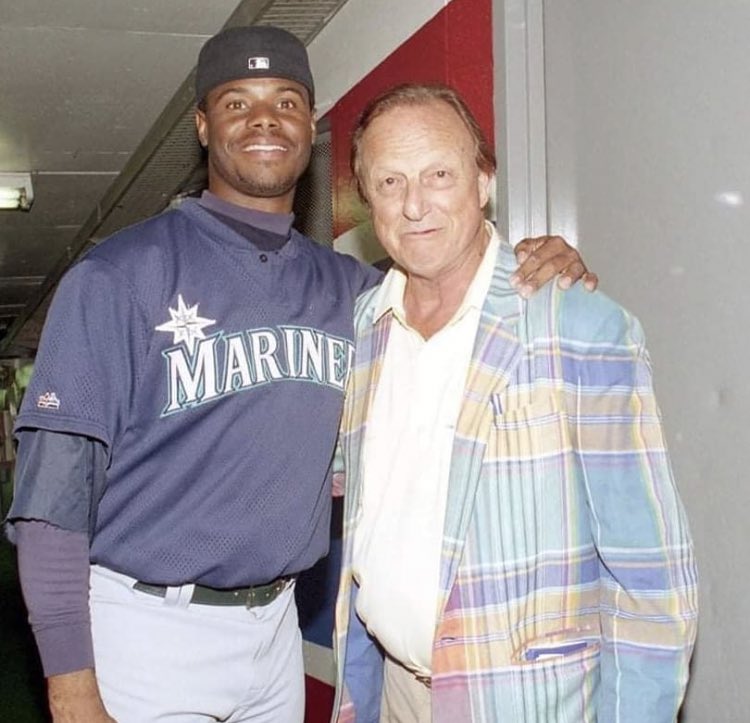 What are the odds on this? The town of Donora, Pennsylvania located in southwestern Pennsylvania. A coal mining and steel making community- when Stan 'The Man' Musial was born there on November 21, 1920 the towns population was at its height with a little over 14,000 people. Another pretty good ballplayer was born there in 1950- Ken Griffey- known today as Ken Griffey Sr.- When Griffey Sr. was born in Dorora there were a little over 12,000 in the town. Nineteen years later- Ken Griffey's boy was born. Ken Griffey Jr. born in 1969- in a town with a little less than 9000. Today the town of Dorona's population is under 5000. I forgot to mention- Ken Griffey Jr- was born on November 21, 1969- on the same date as Stan 'The Man' Musial- 49 years after Stan. While Ken Griffey Sr. was a very good player- Ken Griffey Jr- 'The Kid'- ranks as one of the all time greats- as does Stan 'The Man' Musial.
Both Musial and Junior Griffey were voted into the Baseball Hall of Fame in their first year of eligibility. They are acknowledge by baseball historians and knowledgeable fans who know the history of baseball- as two of the greatest players ever. In Joe Posnanski's excellent new book The Baseball 100- where he ranks the 100 best players in baseball history- he ranks Junior Griffey at #48 and Stan 'The Man' Musial at #9. Of course this is just one man's rankings and its all opinion- but I would agree that Musial was the greater of the two [which isn't an insult at all to the great Griffey]-
Ken Griffey Jr- one of the all-time greatest players to ever play the game- [and the greatest player of the 1990's-comes down to either being Junior or Barry Bonds]- isn't even the greatest player born in Dorora, Pennsylvania on a November 21st.