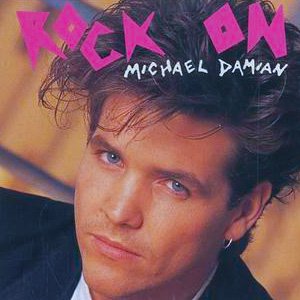 Billboard #1 Hits: #691: 'Rock On'- Michael Damian. June 3, 1989. #1 1 week in Billboard Hot 100.
Single: 'Rock On'-Michael Damian
Record Company- Cypress
Genre: Glam Rock
Written by David Essex
Time: 3:21
B-side: 'Where Is She'
Album-Where Do We Go From Here
Grade: D
Peaked at #1 in Billboard Hot 100. Didn't chart in UK. #1 in Canada.
David Essex only had one hit- 'Rock On' from 1974. It peaked at #5. A one hit wonder. Then along comes a soap actor named Michael Damian and he takes an inferior-far inferior version of the song to #1. He did have two other top 40 hits. Dismissed.