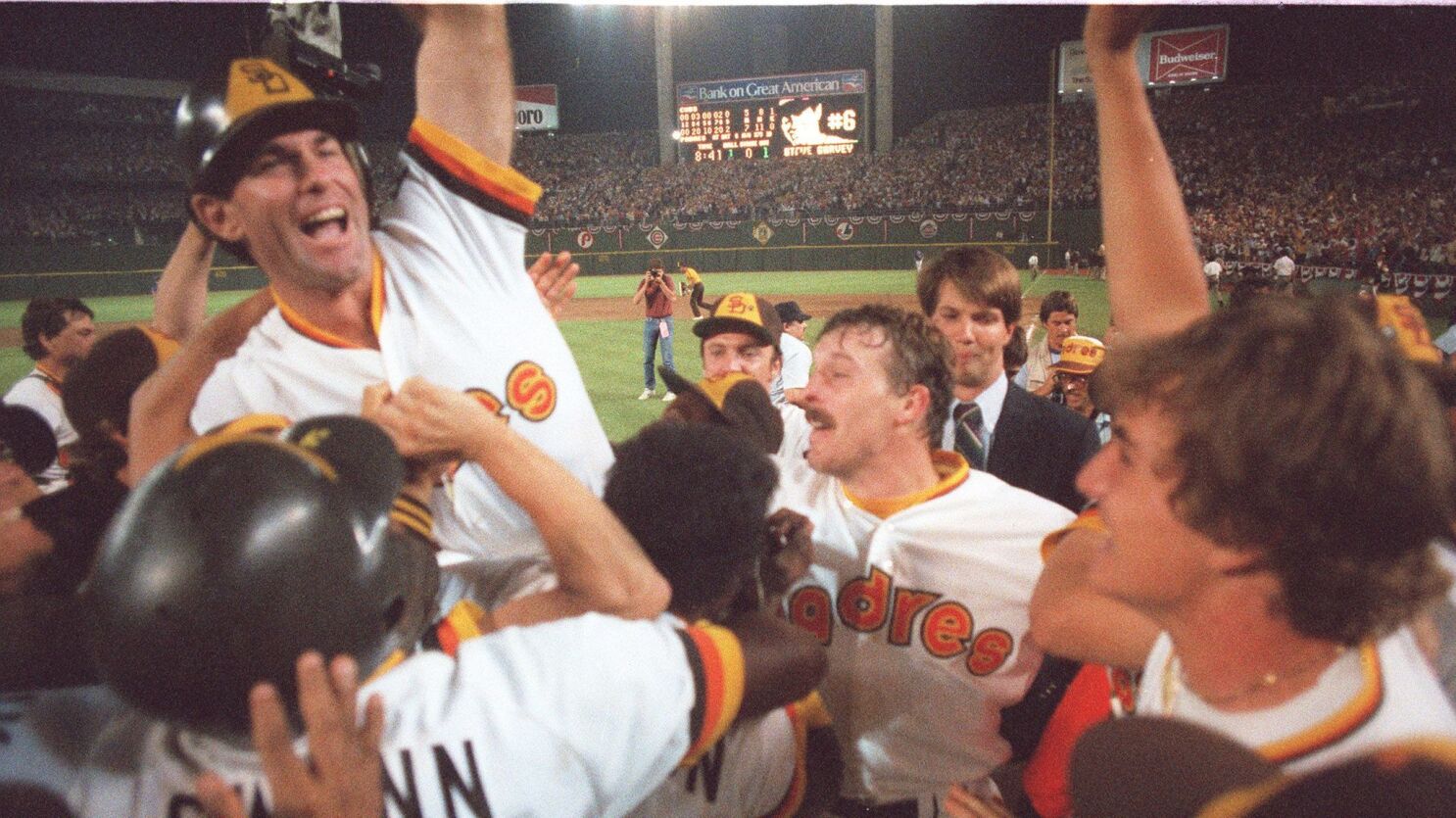 Great Baseball Moments- Steve Garvey's Walk-Off Home Run- October 6, 1984. Game 4 NLCS Chicago vs San Diego.
The Chicago Cubs hadn't been to a World Series since 1945 [ 'the year we dropped the bomb on Japan'- to quote Steve Goodman's song 'A Dying Cub Fans Last Request']- in 1945 they lost to the Detroit Tigers. They hadn't won a World Series since 1908. 1984 seemed to be the Cubs year to at least make it to another World Series- where they would have a rematch of the 1945 World Series with the Tigers. A lot of people including myself were excited about that potential match-up for one reason- the series would feature two old ballparks- Tiger Stadium and Wrigley Field. It would be a throw back series.
Game 4 – the Cubs were up 2 games to 1 in a best of 5 series. A win and they were going to the World Series. The Padres had no history of winning- this was their first playoff appearance in their history. The feeling was the Cubs would finally do it. Cub fans and baseball fans everywhere should have known it wouldn't be that easy.
In Game 4- it was back and forth- with the Cubs scoring 2 in the 8th to tie it up at 5-5. The game went into the bottom of the 9th inning still tied. The Cubs had their dominating closer Lee Smith pitching. With one out the Padres Tony Gwynn singled. Steve Garvey came to the plate. Garvey was the most experienced Padre in post-season play- all those years with the Dodgers- and he was having a big Game 4 as it was. In his career though he was 0-8 against Lee Smith. With one swing of the bat- Garvey wins Game 4 with a home run. The series is tied at 2 games each. It goes to a deciding Game 5- the Padres of course win 6-3 and the Cubs season ends. It would be 32 more seasons until the Cubs would finally make it to the World Series- and in 2016 they went to the series and won it!
While the Game 4 walk off home run by Steve Garvey only sent the playoffs to a 5th game- it was the memorable moment of that playoff series and the blow that did break the Cubs back. After that home run I immediately thought- The Cubs are going to blow it and of course they did.