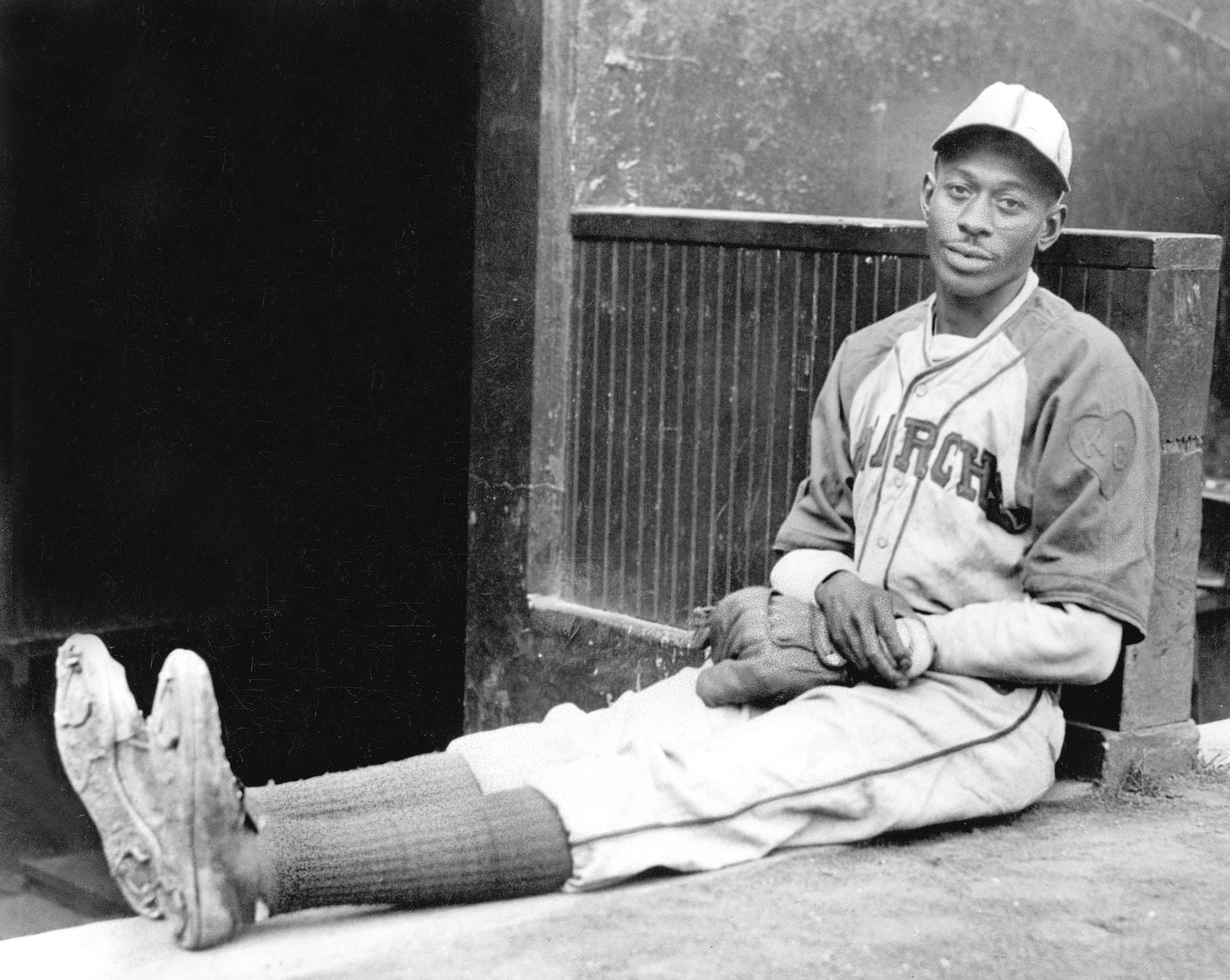 Great Baseball Nicknames: 'Satchel' – Leroy Paige. The legendary Negro League pitcher Satchel Paige once remarked that they only time he was called Leroy was by his mother and the U.S. Government.
Leroy Paige got his nickname early- at the age of seven. He was working at the train depot in Mobile, Alabama- " I got me a pole and some ropes. That let me sling two, three, four satchels together and carry them one at a time. The other kids laughed at me and one of them said "you look like a walking satchel tree." They all started yelling that, you know how it is with kids and nicknames. That's when Leroy Paige became no more and Satchel Paige took over. Nobody called me LeRoy, nobody excepting my Mom and the government.'
Satchel Paige spent most of his career pitching in the Negro Leagues- it wasn't until late in his career that Jackie Robinson broke the color line and Paige became the oldest rookie in major league history. No one is certain how old he was when he finally got his change in the majors- Satchel gave different ages at different times- he was anywhere from 38 to his late 40's. It is a shame that Paige didn't get a chance to pitch in the majors until so late. Paige estimated that he pitched over 2500 games in his long career- not only in the Negro Leagues and in the Major Leagues but he would also pitch winter ball in Mexico, Cuba and the Dominican Republic.
How good was Satchel Paige? Joe Dimaggio would say that Paige was the best he ever faced. Bob Feller would say that Paige was the best he ever saw. Hack Wilson would say that the ball looked like a marble when it crossed the plate. Dizzy Dean would say that Paige's fastball made his own look like a changeup."