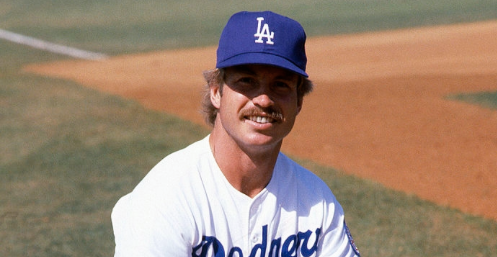 I am excited- baseball's spring training is underway and games are being played in Florida and in Arizona. A month from now and the season will be starting. I have no hope for my Pittsburgh Pirates who are the odds on favorite to lose more games this year than any other team in Major League Baseball- but I am excited about watching them- and other ballgames too. Last year a two month season- with all that was going on I couldn't get into it. It was also the first year since I was six years old that I didn't attend a game in person. Of course with the COVID it wasn't possible. I was thinking of doing a baseball feature this month to get me in the mood for the season. I thought baseball songs but I've already had a Baseball Songs Countdown a year or two ago. Saturday morning I got a text from my old friend Heinrich-[the friend who turned me on to The Beatles] and he was mentioning great baseball nicknames from the past. Baseball players have had some great nicknames over the years. Not so many today. I don't know what that says but.. anyway. I am going to hit upon some of the greatest baseball nicknames during the month of March.
Ron Cey- ' The Penguin.' Ron Cey is best remembered for being the third baseman for the Los Angeles Dodgers from 1971-82. He finished his career with the Chicago Cubs 1983-86 and Oakland in 1987 but everyone remembers him as a Dodger. He was a very good player who was part of a history making infield. The Dodger infield of Steve Garvey at first, Davey Lopes at second, Cey at third and Bill Russell at shortstop has the record for playing together as an starting infield for eight and a half years. Cey hit 316 home runs in his career and had a .261 career batting average. He was a 6 time All-Star- and was my friend Badfinger20's favorite player growing up.
Cey got his nickname 'The Penguin' – while in college due to his short legs which gave him a waddling walk and run just like a penguin. A lot of credit has to go to Dodgers coach and later manager Tommy Lasorda for popularizing the nickname.