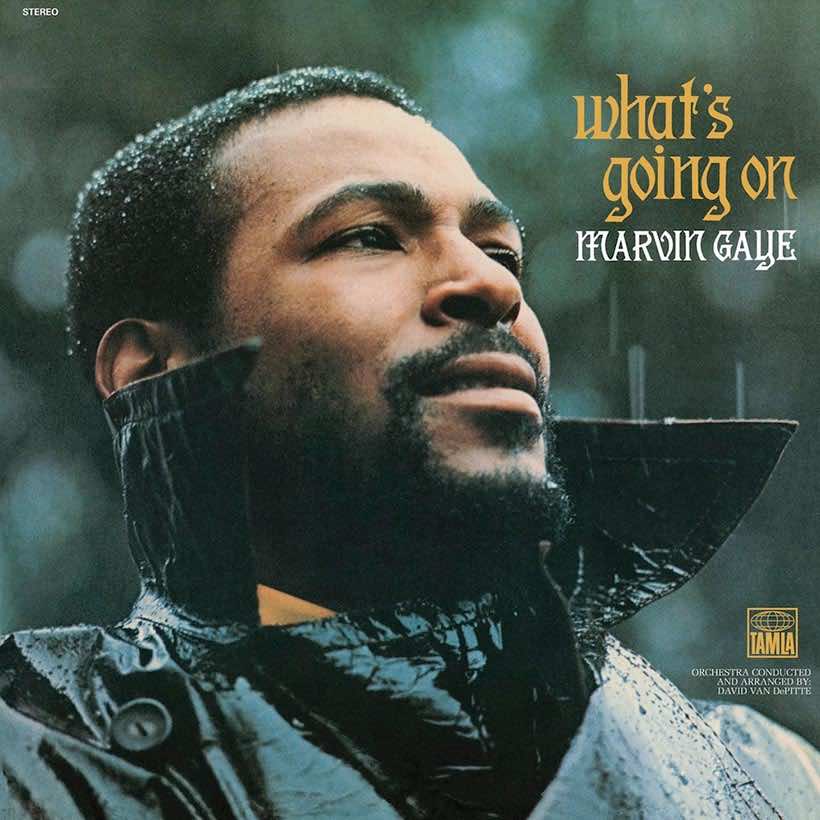 Billboard Top 40 Singles 1971: #30: 'What's Going On"- Marvin Gaye. February 20, 1971.
Single: "What's Going On"- Marvin Gaye
Record Company- Tamla
Genre: Soul
Written by Al Cleveland, Renaldo Benson and Marvin Gaye
Time: 3:53
B-side:"God Is Love"
Album: What's Going On
Grade: A+
Peaked at #2
Flip a coin as to the greatest Marvin Gaye song ever- "I Heard It Through The Grapevine" or "What's Going On." "What's Going On" the title track from Marvin's 1971 landmark album just fell short of #1 on the Billboard Hot 100. The album- was recently named the Greatest Album Ever by Rolling Stones updated 500 Greatest Albums Ever issue. Rolling Stone in 2011 ranked the song 4th on their 500 Greatest Songs Ever list.
from Wikipedia:
This was written by three golfing buddies who also happened to be Motown hitmakers: songwriter Al Cleveland, Four Tops member Renaldo "Obie" Benson and singer Marvin Gaye, who added lyrics and worked on the arrangement. Gaye wanted the Originals to record the song, but Benson and Cleveland prevailed upon Gaye to do it himself.
Until this song, Gaye rarely participated in the songwriting process. For this album, he took control of the production so he could make a statement as an artist. Motown management was skeptical, but Gaye was an established star and had enough power to pull it off, going so far as to use an orchestra on this track.
Gaye's lyrics in this song were inspired by the stories his brother Frankie told him when he came back from the Vietnam War.
This was one of the first Motown songs to make a powerful political statement. Stevie Wonder and the Temptations were also recording more serious and challenging material, which was a radical departure from the Motown hits of the '60s. The song had a tremendous impact because listeners weren't used to hearing social commentary from Gaye. As Jackson Browne said in a 2008 interview with Rolling Stone: "No one was expecting an anti-war song from him. But it was a moment in time when people were willing to hear it from anybody, if it was heartfelt. And who better than the person who has talked to you about love and desire?"
Gaye worked hard to become a talented football player, and while he never played in the NFL, he was good friends with Detroit Lions Mel Farr and Lem Barney. "What's Going On" was an expression they used to greet each other, and Gaye used it as the title. Farr and Barney sang backup on the track.