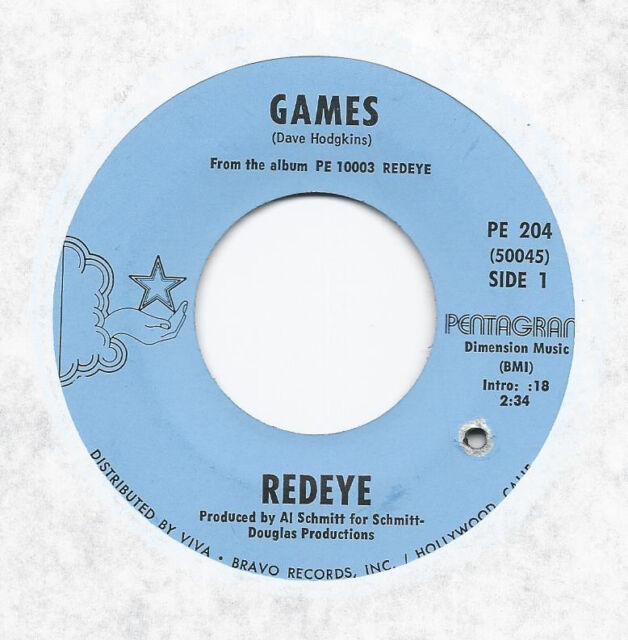 Every Billboard Hot 100 Single 1970: #546: "Games" – Redeye. November 7, 1970.
Single: 'Games"- Redeye
Record Company- Pentagram
Genre: Rock
Written by Dale Hodgkins
Time: 2:34
B-side:" Collections of Yesterday and Now"
Album- Redeye
Grade: B-
Peaked at #27 14 weeks in Billboard Hot 100.
Redeye- a rock band formed in Los Angeles- had 2 Hot 100 singles- this was the one which made the Top 40. Sounds like they had too much Crosby, Stills and Nash to drink.