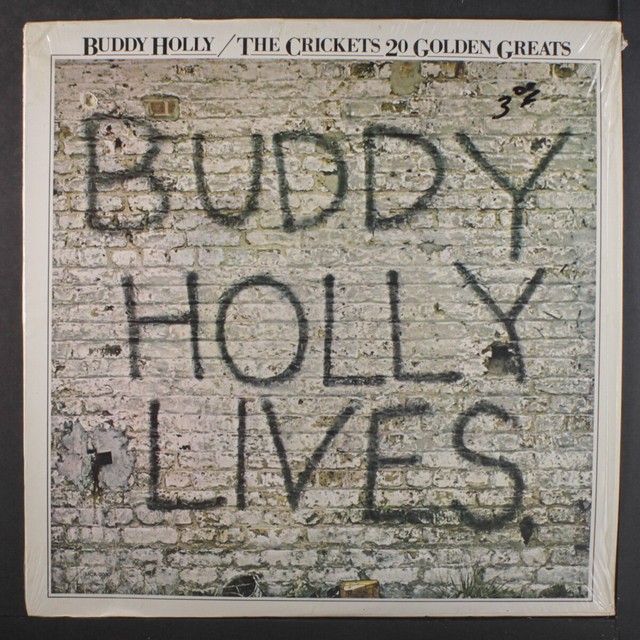 2020 Album Draft- Round 12- Pick 9- Compilation- Aphoristical selects Buddy Holly/ The Crickets- 20 Golden Hits.
There's debate about when the first rock and roll single was released – contenders include Sister Rosetta Tharpe's 'Strange Things Happening Every Day' from 1944 and Arthur Crudup's 'That's All Right' in 1946. 1955 was a watershed year, with Bill Haley's 'Rock Around the Clock' topping the charts, Bo Diddley's 'Bo Diddley', and Chuck Berry's first single 'Maybellene'.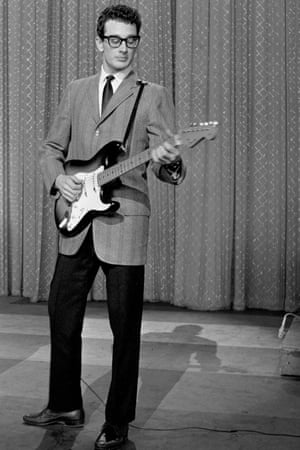 If we accept 1955 as the birth of rock and roll, for its first few years it was centered around singles. The album as the creative pinnacle of rock and roll didn't emerge until the mid-1960s with records like The Beatles' Rubber Soul and The Beach Boys' Pet Sounds. Running an album review site, it's easy to overlook the impact of artists from these early days, and I've barely discussed artists like Chuck Berry, Elvis Presley, and Buddy Holly.
Buddy Holly was born in Texas during the depression. He grew up with country music, switching to rock and roll after hearing Presley. Holly was 20 years old when he had his first hit, 'That'll Be the Day'; 21 months later he was dead, killed in the same plane crash that claimed Ritchie Valens and The Big Bopper. Holly released three albums during his lifetime, but his legacy is the string of singles he released in the late 1950s and posthumously in the 1960s. It makes him a natural fit for a compilation, and 1978's 20 Golden Greats (also known as Buddy Holly Lives) does a great job of rolling through twenty hits in 45 minutes.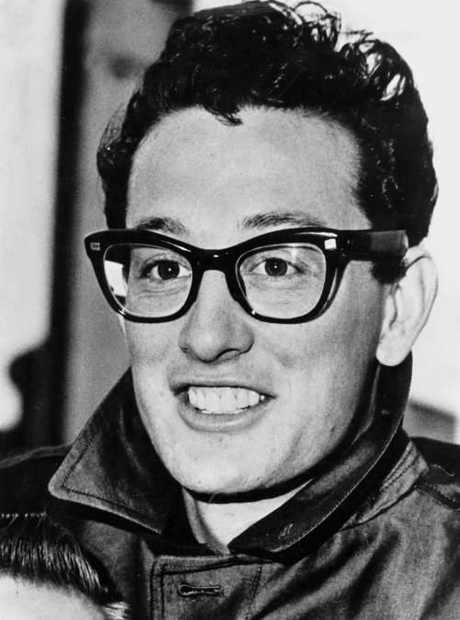 Perhaps more than any other rock and roller, Holly would have adapted easily to the 1960s. He was a major influence on The Beatles, whose name was a homage to Holly's band The Crickets. The four piece lineup of drums, bass, rhythm guitar, and lead guitar became the standard band lineup in the 1960s, and Holly was the first rock musician to play a Fender Stratocaster. He would have enjoyed playing alongside acts like The Byrds, The Kinks, and The Beatles in the mid-1960s, although my assumption is that he was so sweet and genuine that he may have seemed passe as rock music turned edgier later in the decade.
One development in rock music that occurred subsequent to Holly's career is the self-contained act. It might come as a surprise that Holly didn't write all of these songs – while he penned 'Words of Love', 'That'll Be The Day', and 'It's So Easy', others like 'Rave On' and 'It Doesn't Matter Anymore' were covers. Confusingly, songs like 'Not Fade Away' are credited to Holly's pen name Charles Hardin, while manager Norman Petty is a frequent co-writer. Holly also covered recent songs by his contemporaries, something that's rare in more recent popular music, taking on 'Bo Diddley' and (although it's not featured here) Chuck Berry's 'Brown Eyed Handsome Man'.
The music here is taken from a range of settings – 'Peggy Sue Got Married' is a demo that was posthumously pimped out in the studio, while the four songs that Holly recorded in his last studio session with an orchestra perhaps step too close to saccharine. But there's a wealth of material from an all-too brief career. Highlights include 'Not Fade Away', with its Bo Diddley beat, 'Rave On', a simple three chord rocker that Holly carries with his hiccoughing vocal performance, and breakthrough hit 'That'll Be The Day' with its countrified rock and roll.
Recording 20 worthy hits in a two year career is a great achievement, and 20 Golden Greats is a great snapshot of an all-too-brief career.