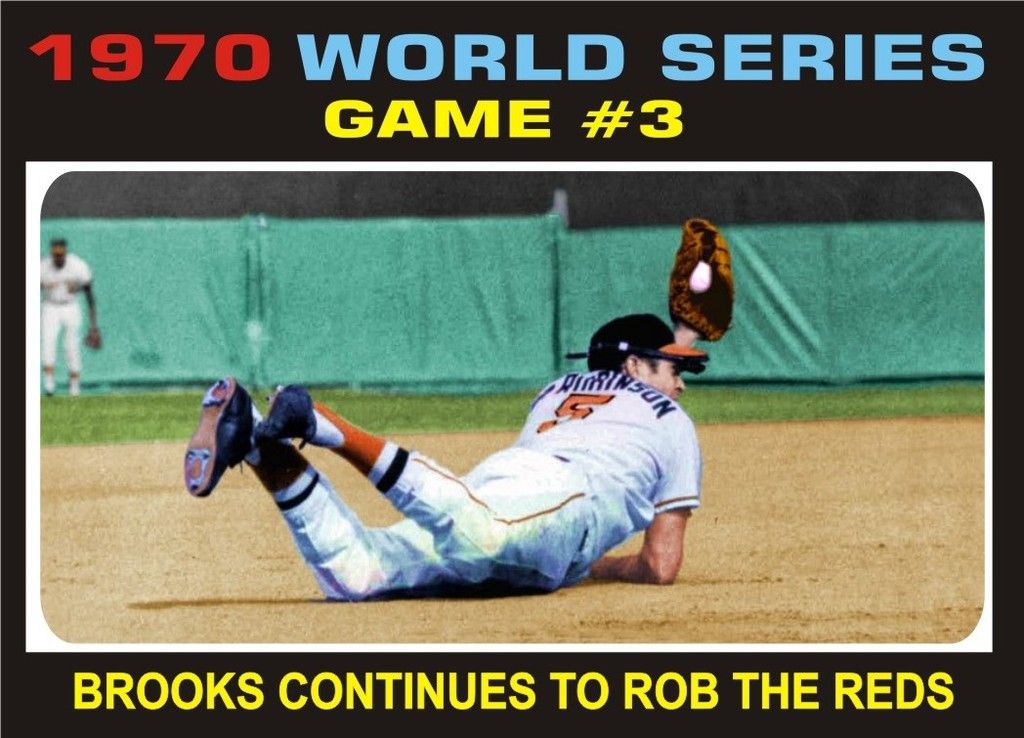 Hans Remembers- Tuesday October 13, 1970- 50 Years Ago.
The World Series switched from Riverfront Stadium in Cincinnati to Memorial Stadium in Baltimore- for a 1pm start on this Tuesday. After two one run wins in games 1 and 2- the Orioles won in a blow out today 9-3 highlighted by a 4 run 6th inning- those four runs came off of the bat of Orioles pitcher Dave McNally who became the first pitcher in World Series history to hit a grand slam. Frank Robinson and Don Buford also added home runs in the game for the Orioles. Orioles third baseman- made three outstanding plays in the field for the Orioles. When he came to bat in the 6th inning he received a standing ovation- he then doubled. The Orioles now just one win away from a World Series sweep.
Canada and the People's Republic of China agreed to establish diplomatic relations and to exchange ambassadors within six months.
Typhoon Joan struck the Philippines island of Luzon and killed 620 people, another 148 were killed in other locations due to the storm.
Professor Angela Davis was arrested at a Howard Johnson motel in Manhattan after two months of avoiding an indictment for murder and kidnapping. Davis would eventually be acquitted of aiding and abetting the murder of California Judge Harold Haley although she had been the owner of the guns used by the killers.
Janis Joplin who died of an overdose on October 4th- had her ashes scattered at Stinson Beach in Marin County, California.