2020 Album Draft- Round 9 Pick 9- Run-Sew-Read selects The Sex Pistols- Never Mind The Bollocks- Here's The Sex Pistols.
Did I choose this album because it's a classic, or because I actually want it on my desert island? I'm not totally sure. But the songs really do give me a boost like no other record. They make me smile. This album came out in 1977. I bought it from a record store bin in 1981. It's one of the best album purchases I've ever made. None of the songs took extra time to grow on me. From Day 1, I would listen to the album without skipping any tracks.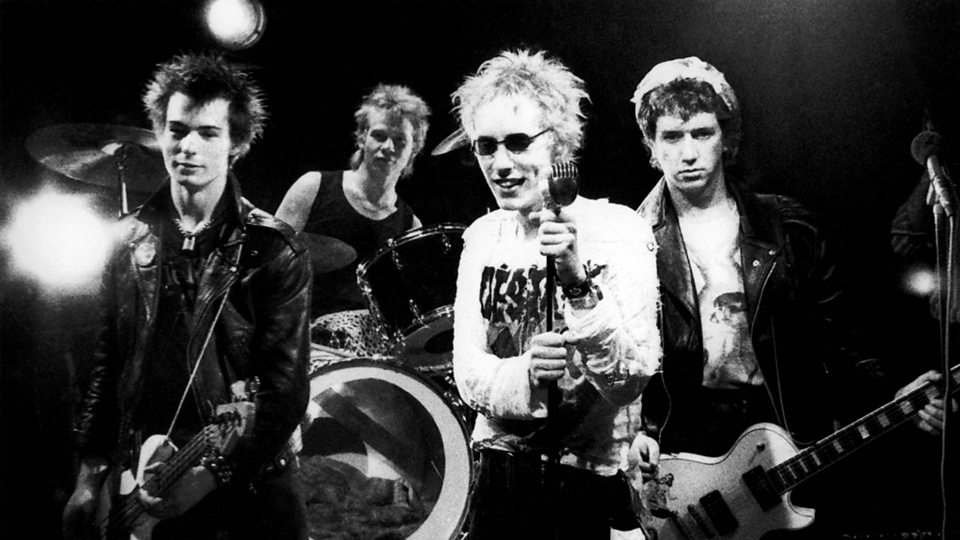 Do I subscribe to or endorse the messages in the lyrics? Heavens no. Well, certainly not all of them. It's not a requirement to liking the music. Like I said, the music makes me smile. This is one of the albums that got me through college. In those days I listened to Side 1 a lot more than Side 2. Today, since I no longer have to flip over to Side 2, I hear it as much as Side 1. To me, Side 2 is a more diverse listening experience. Side 1 on the other hand, could be considered one long song to my ears. Not that I'm complaining about that.
This was the Sex Pistols' only album. They broke up early in 1978. One of the band members, Sid Vicious, died in 1979. Lead singer Johnny Rotten (real name John Lydon) started a band called PIL (Public Image Ltd). In 2013, I saw John and PIL perform at the Glastonbury Festival. For me, it was surreal. I wasn't up close to the stage, but that took nothing away from the experience.
There is a 2002 documentary about this album and the band, that I think is quite good. It is based on actual, substantive band member interviews. The documentary can be streamed via Amazon Prime Video. It's simply titled: 'Sex Pistols: Never Mind the Bollocks (Classic Albums)'.