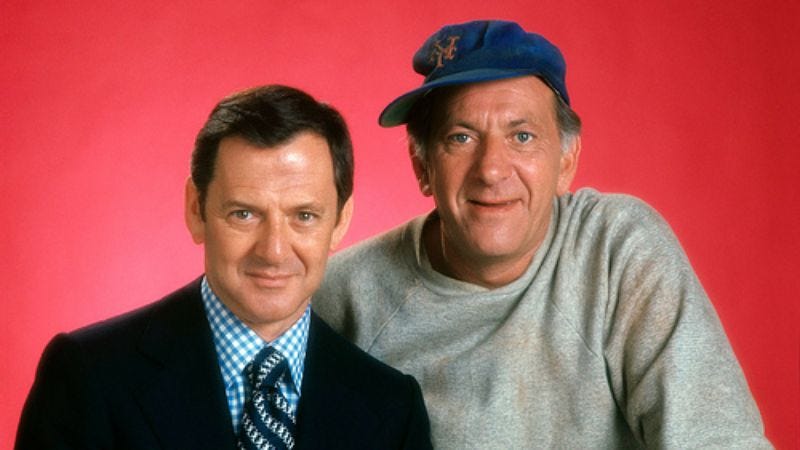 Hans Remembers- Thursday September 24, 1970- 50 Years Ago.
The Odd Couple television series premiered tonight on ABC-TV starring Tony Randall and Jack Klugman as Felix Unger and Oscar Madison. The movie The Odd Couple in 1968 starred Jack Lemmon and Walter Matthau. The television show would last 5 seasons- it never cracked the Top 30 in the ratings but I always enjoyed the show.
The Soviet Union's Luna 16 returned to earth with about 3.6 ounces of lunar soil from the Mare Fecunditatis region of the Moon.
Jordan's new prime minister General Mohammad Daoud Al-Abbasi resigned along with the rest of his cabinet after only nine days in office.
Ernie Pitts a 35 year old college football and Canadian Football League star as shot and killed by his wife during a domestic dispute in Denver. Pitts had arrived home in Denver after playing a game for his British Columbia Lions team earlier in the day.