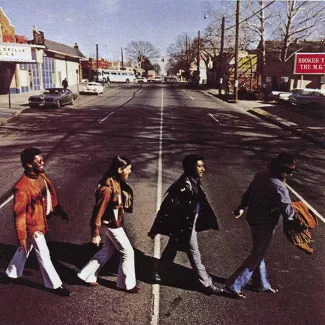 Every Billboard Hot 100 Single 1970: #376: "Something"- Booker T. & The MG's- July 25, 1970.
Single: "Something"- Booker T. & The MG's
Record Company- Stax
Genre: Soul
Written by George Harrison
Time: 3:38
B-side: " Sunday Sermon"
Album- McLemore Avenue
Grade: A
Peaked at #76 4 weeks in the Billboard Hot 100.
Booker T & The MGs- were Booker T. Jones/ Steve Cropper/ Donald "Duck" Dunn and Al Jackson Jr. Legendary R&B session players at Stax in Memphis- from 1962-71 they had 17 Hot 100 singles with 7 making the Top 40. Their biggest hit "Green Onions" peaked at #3 in 1962- it was their first hit. What a great band- I would want them backing me up. Their cover of "Something" by The Beatles came off of their album of Beatles songs- McLemore Avenue.