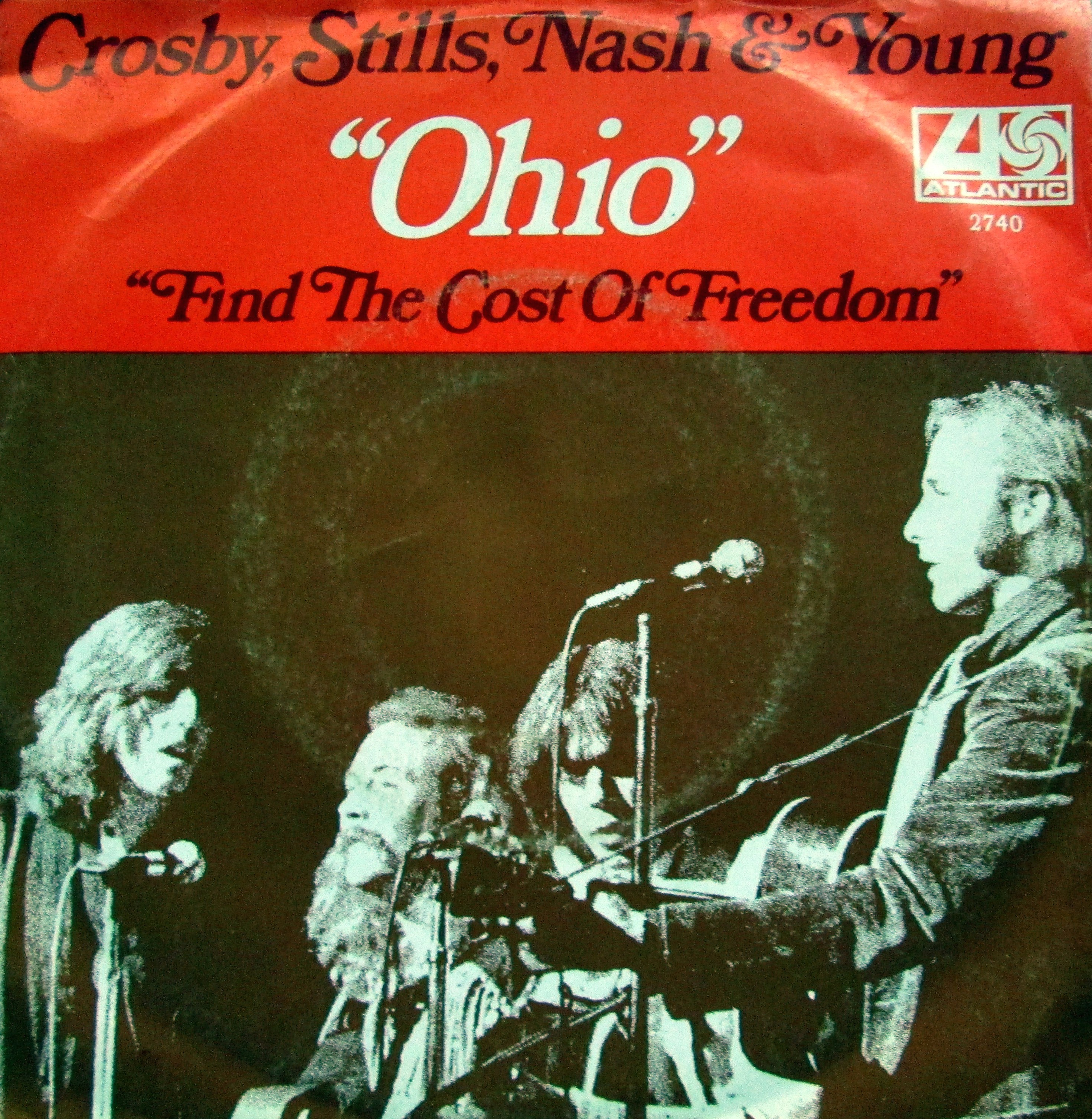 Every Billboard Hot 100 Single 1970: #316: "Ohio"- Crosby, Stills, Nash and Young. June 27, 1970.
Single: "Ohio"- Crosby, Stills, Nash and Young
Record Company- Atlantic
Genre: Rock
Written by Neil Young
Time: 3:00
B side:" Find The Cost Of Freedom"
Album: So Far
Grade: A+
Peaked at #14 9 weeks in Billboard Hot 100.
Neil Young wrote the song "Ohio" after seeing photographs of the massacre in Life Magazine. On May 21, 1970 less than three weeks after Kent State- Crosby, Stills, Nash and Young went into the studio and recorded the song. "Ohio" was recorded live in just a few takes. Crosby, Stills, Nash and Young had a single on the charts at the time "Teach Your Children" but the record company rush released "Ohio" was a single- backed by Stephen Stills song to the war's dead "The Cost Of Freedom." Neil Young would later say in liner notes to his Decade compilation that the Kent State incident was 'the biggest lesson ever learned at an American place of learning" and that "David Crosby cried when we finished the take." Crosby is the one you hear during the fade out of the song saying "Four, why did they die?" and "How many more?" The single would peak at #14 on the Billboard Hot 100.