Hans Remembers- Wednesday June 24, 1970- 50 Years Ago.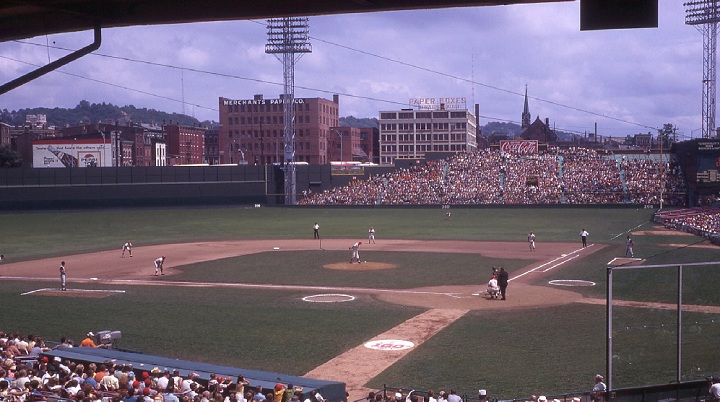 The final baseball game was played at Crosley Field in Cincinnati. The ballpark had been the home of the Cincinnati Reds since 1912. The new cookie cutter multi-purpose Riverfront Stadium was ready for the Reds to move into- the first game there would be June 30th. Looking back on it those bland new ballparks were a big mistake but at the time they were all the rage.
The movie Catch -22 opens in theaters- the movie based on the Joseph Heller classic novel of the same name starred such notables as Alan Arkin, Richard Benjamin, Charles Grodin, Jon Voight, Martin Sheen, Bob Newhart and Artie Garfunkel. It was directed by Mike Nichols. The book was better than the movie which is usually the case.
The U.S. senate voted to repeal the Gulf Of Tonkin Resolution that had supported U.S. intervention in the Vietnam War back in 1964. A little late don't ya think? Back in 1964 only two U.S. Senators had the courage to stand up and vote against it- and both paid for it in their next election- those two senators- Wayne Morse of Oregon and Ernest Gruening of Alaska.
The National Communicable Disease Center was renamed the Center for Disease Control. In 1992 it would assume its current name the Centers for Disease Control and Prevention.
American pop singer Glenn Medeiros was born in Lihue, Hawaii. Medeiros had a #1 hit with Bobby Brown in 1990- "She Ain't Worth It."
There was a doubleheader between the Cleveland Indians and NY Yankees at storied Yankee Stadium- and the Yankees young Bobby Murcer homers near the end of Game one and in this first three at bats in game 2 which tied Lou Gehrig's record of four straight home runs. In a sad moment- Cleveland first baseman Tony Horton crawls back to the dugout after striking out on Yankee pitcher Steve Hamilton's 'folly floater" pitch. Many thought he was trying to be funny but Horton who was sensitive to fans booing and to life in the big leagues- would be hospitalized and at 25 his promising career would come to an end.