Remembrance Of Things Past: Secretariat's Triple Crown run in 1973.
I have been following sports since 1967 when I was six and I have seen a number of great athletes -and without question on the short list of the most spectacular athletes in those 50 plus years I have witnessed is the great Secretariat- the Triple Crown winner in 1973. Secretariat was sired by Bold Ruler, his dam was Somethingroyal. He was foiled on March 30, 1970. Color-chestnut. Nicknamed "Big Red." Owner- Christopher and Penny Chenery. Trainer- Lucian Laurin. Jockey- Ron Turcotte. In the fall of 1989 Secretariat came down with a painful and debilitating hoof disease -laminitis and after failing to respond to treatment had to be euthanized at the age of 19. Secretariat was buried at Claiborne Farms in Paris, Kentucky. He was given the rare honor of being buried whole-traditionally only the head, heart and hooves of a winning race horse are buried. Secretariat has 263 roads in the United States named after him- the most of any athlete. ESPN at the end of the 20th century named Secretariat the 35th greatest athlete of the 20th century. That ruffled some feathers but I think a case could be made that Secretariat should have been ranked even higher.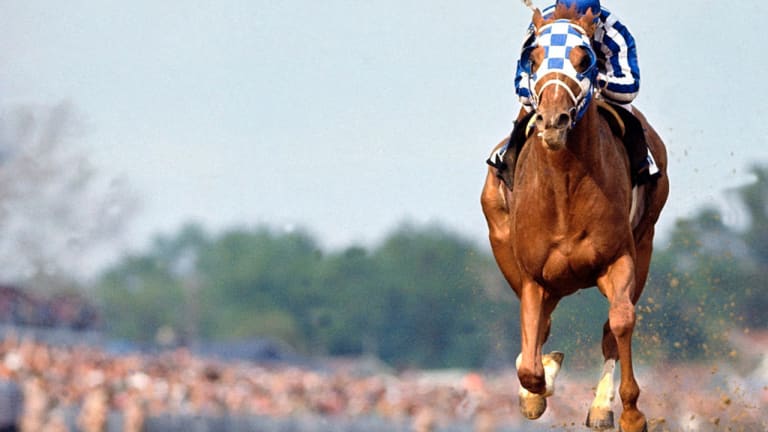 In the history of all three of those races- Secretariat has the record in all three of those races for the fastest time ever. No one has come close to breaking his times since 1973 either. In other words if Secretariat ran against every horse in 145 Kentucky Derby's, every horse in 144 Preakness Stakes and every 151 Belmont Stakes- he wins all three. The three races are attached below- if you only watch one- watch the Belmont Stakes race- it is unbelievable.