Hans Remembers- Tuesday April 7, 2020- 50 years ago.
The 42nd Academy Awards were held at the Dorothy Chandler Pavilion in Los Angeles. They didn't have a host this year. The big headlines coming out of the awards show was Best Picture going to Midnight Cowboy- which became the first and only X rated movie to ever win for Best Picture. Of course the rating standards were a lot different 50 years ago than they are today. It would be an R rated film by today's standards. Also legendary actor John "Duke" Wayne walked away this the only Oscar for his role as Rooster Cogburn in True Grit. The movie which walked away with the most awards was Butch Cassidy And The Sundance Kid -with 4 awards. The 1970 Academy Awards show remains the highest rated Academy Awards show ever as far as viewership. below a link if you want all the details of who won/ who was nominated etc.
https://en.wikipedia.org/wiki/42nd_Academy_Awards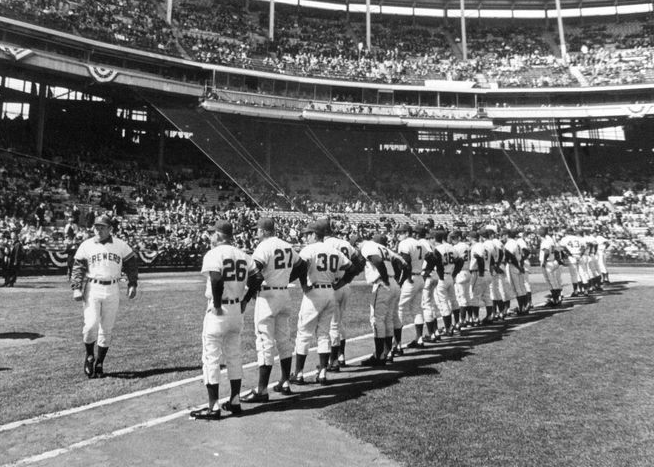 Just seven days after the franchise moved from Seattle to Milwaukee- the Milwaukee Brewers played their first game losing to the California Angels 12-0 before a crowd of 36,107 in Milwaukee Stadium. Major League Baseball had been located in Milwaukee before from 1953-65 before the team moved to Atlanta. In their 50 seasons of existence they have yet to win a World Series and they have only made one appearance in the Fall Classic- losing to St. Louis way back in 1982.